Helloooooo. Let's talk meat and cheese. Have you seen the Friends episode where Rachel makes a trifle but accidently puts meat, peas and onions in it? No one will eat it but Joey. I can still hear his words, "Meat good. Jam good" as he spoons hunks of the stuff in his mouth. So let's all say this together. "Meat good. Cheese good. Charcuterie good." Charcuterie boards are all the rage. They have been for a while. What is not to like? They are as much a feast for the eyes as they are for the stomach. All those piles of savory and sweet. Soft and crunchy. Delightful and more delightful.
For our Man Boy's 10th birthday I did a huge charcuterie board at his request. It took up a whole table. It was his idea and I'm so proud that my youngin wanted a display of cured meats and fine cheeses. He is going to make the best husband one day. But I'll never give him up. I digress. These are easy to make! Don't let them intimidate with their heaps of stuff. If you can open a package and have at least 25% eye sight, you can make one! And they are much cheaper to make yourself than to buy. And you can make it to your tastes! Just so many reasons to stop what you are doing today and make this. Or go shopping online. I support both.
So to start you need a decent board. I like to use one with a lip. You don't have to have a board though. Slap down some parchment paper on a clean table or counter and you can start to build with different platters, plates and even cake stands. But typically a charcuterie board is umm served on a board. I loooooove my boards. I use the ones below and you get two different sizes and I use them for a ton of different foods. Cakes looks so cute on them too. You may want some different little bowls or ramekins. These are my favorite and look pretty festive too. A nice pop of color and hold a decent amount.
Now let's get to the contents of the board. These products are all from Trader Joes. There isn't even really a recipe. More like a grocery list. They are all gluten free. That is the biggest thing when making your board. BUY GLUTEN FREE STUFF. That is your only parameter to work in. Otherwise sky is the limit! I would suggest not using sauerkraut, pudding or spam though, but that is just me.
I like to do about four different cheeses and two types of meat. Then some veggies and fruit. Add some of your favorite gluten free crackers and then jam or honey. Or all of it. Oh and some nuts for crunch. It's that easy. Just vary the placement by different shapes and colors. I throw in some greenery for color too. We love these not only for appetizers but for like a movie night grazing dinner. They make amazing gifts for loved ones too. With the holidays being what they are this year, think of how making one of these could brighten someone's day if you left it on their porch. Everyone feels special when they get meat and cheese. Include some cute little knives for spreading or some festive garnish. Having a small group this year? Gluten Free Charcuterie boards are perfect for a fun lunch before the big meal. It brings people together to try different foods and talk about it. Heaven knows with not much new occurring, an interesting conversation topic is sure welcome. Enjoy! And be sure to tag me on Instagram or Facebook if you make one!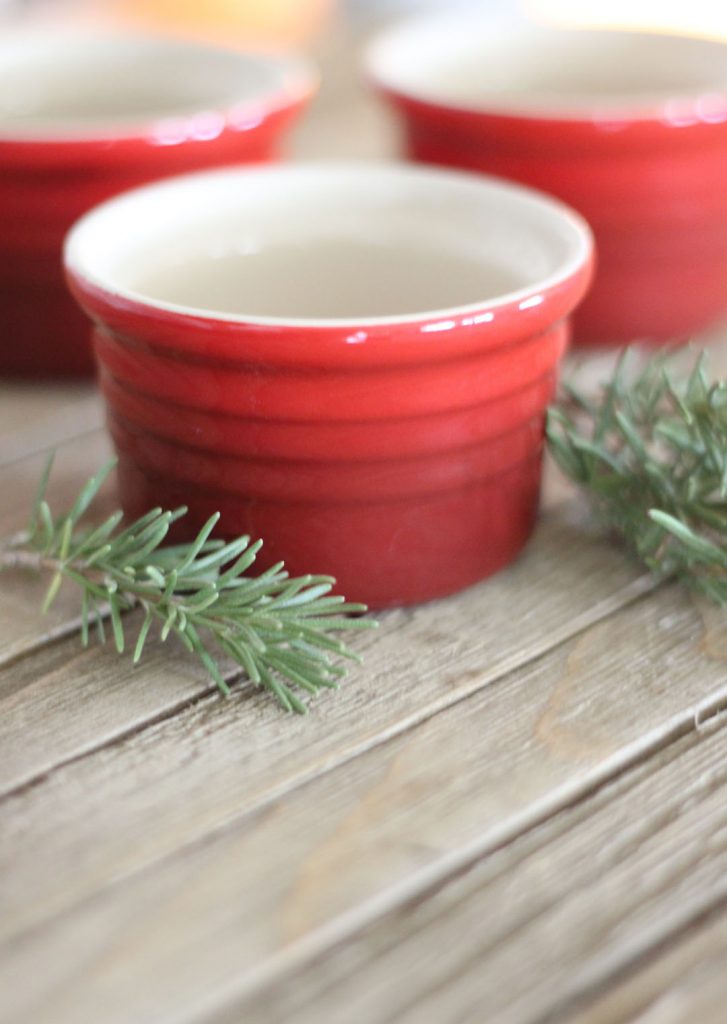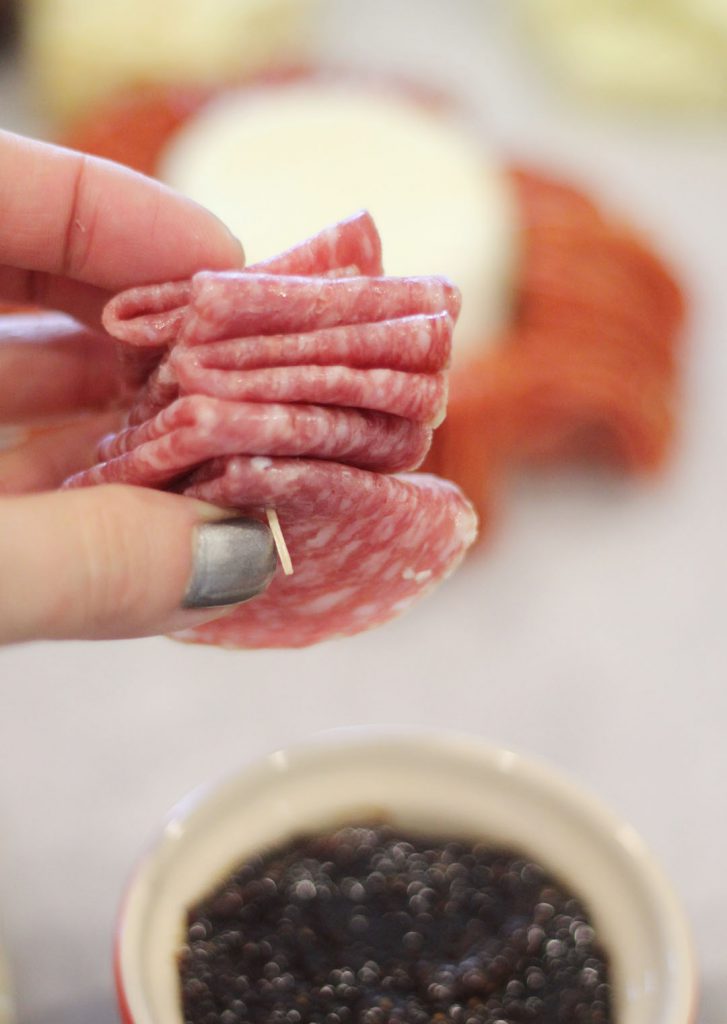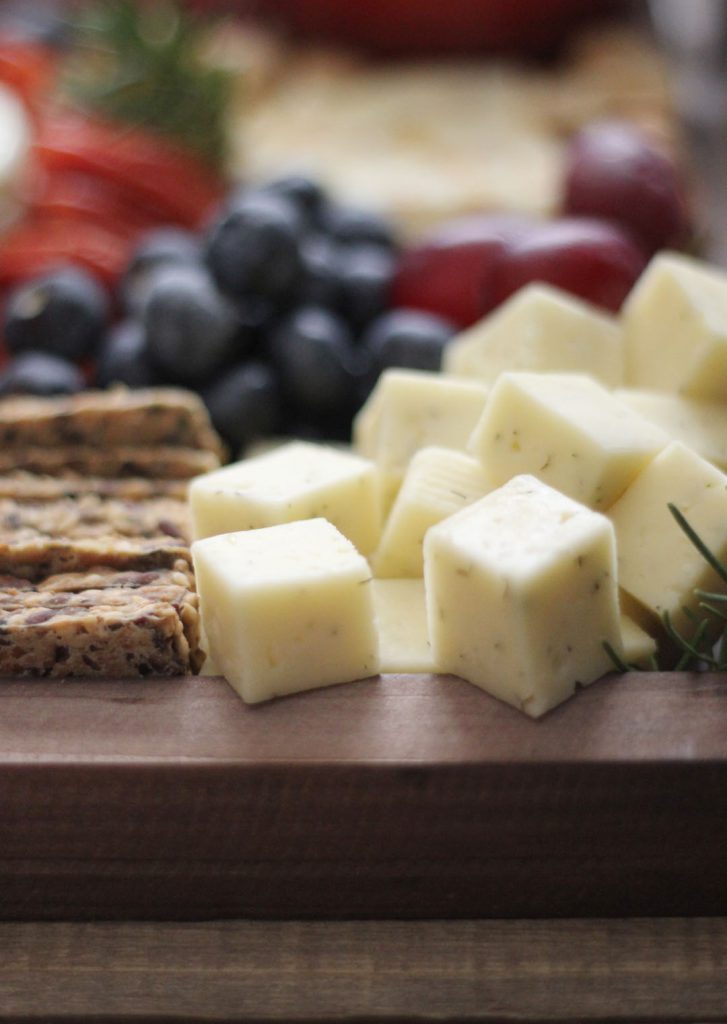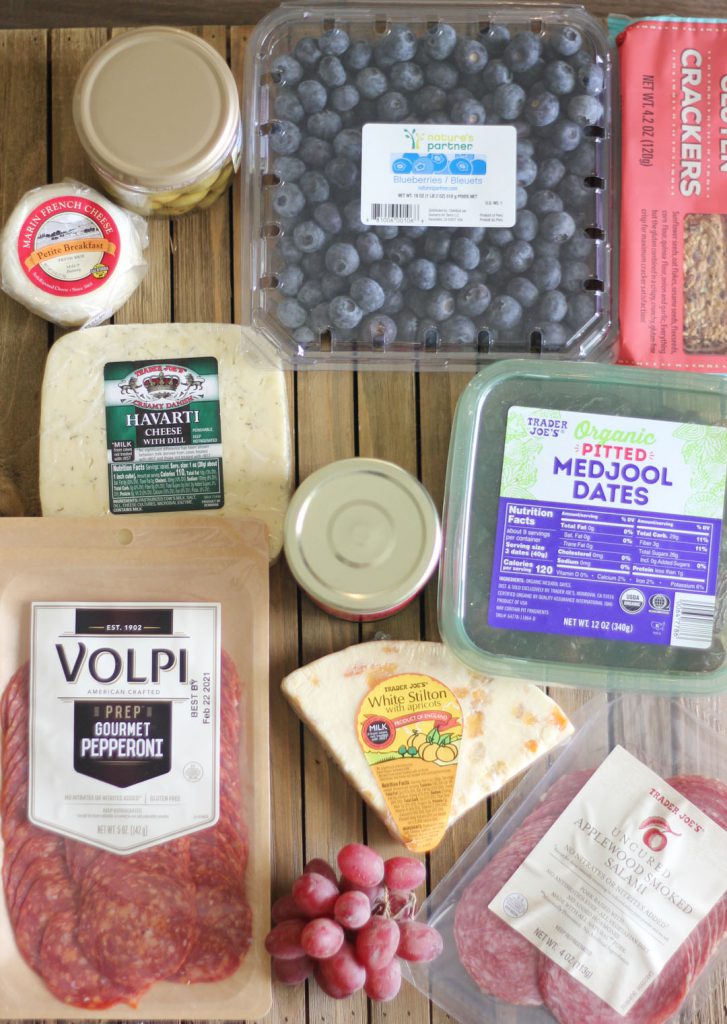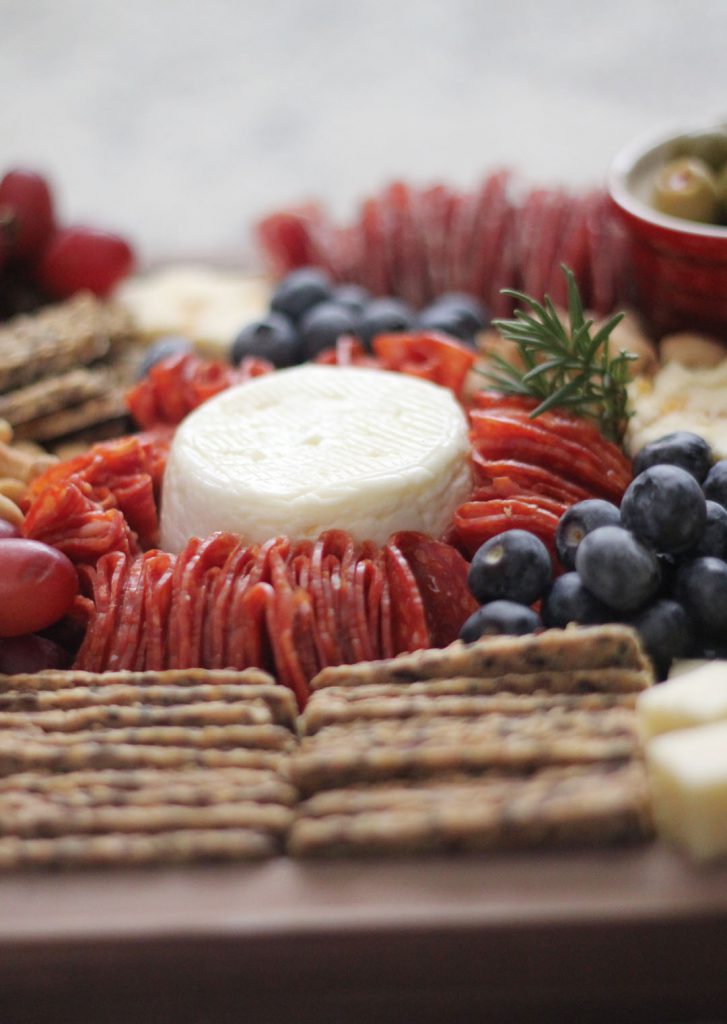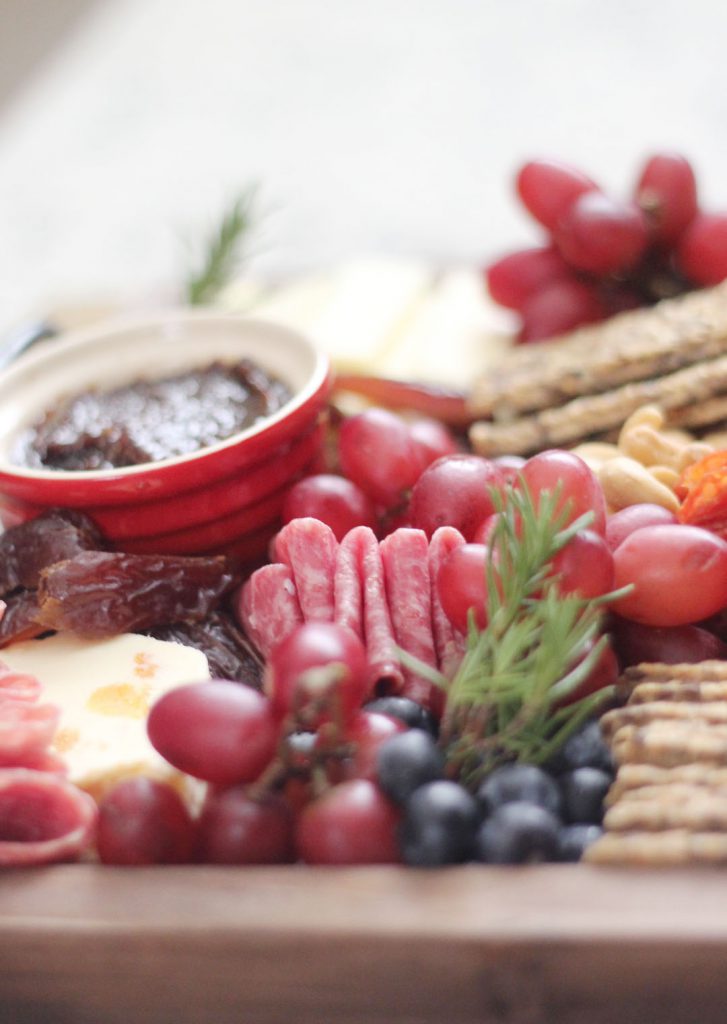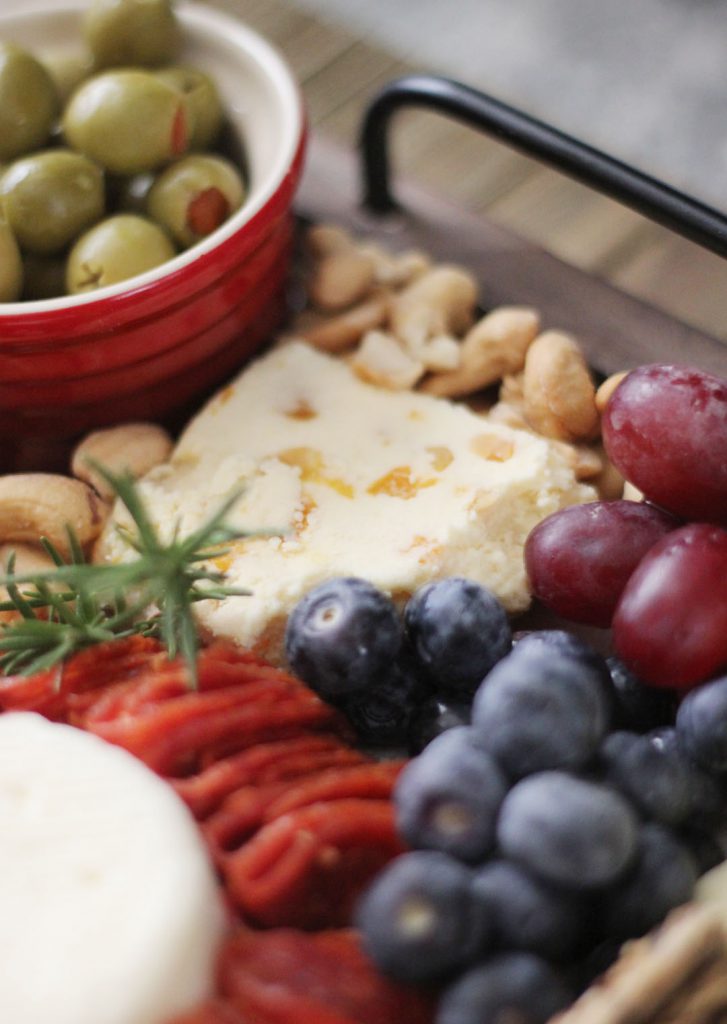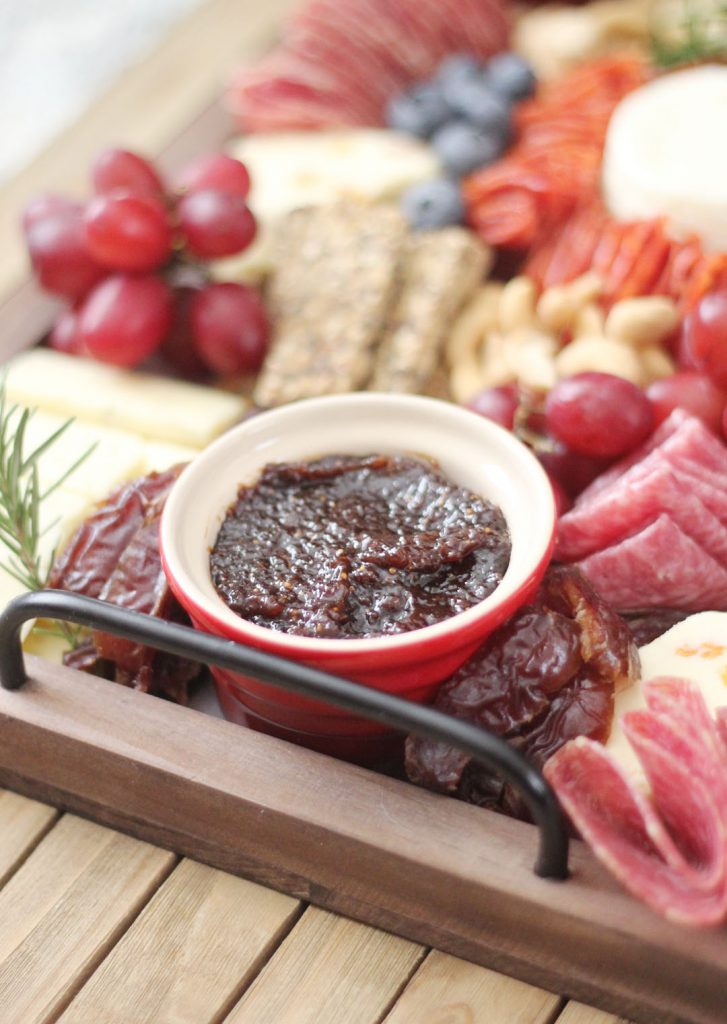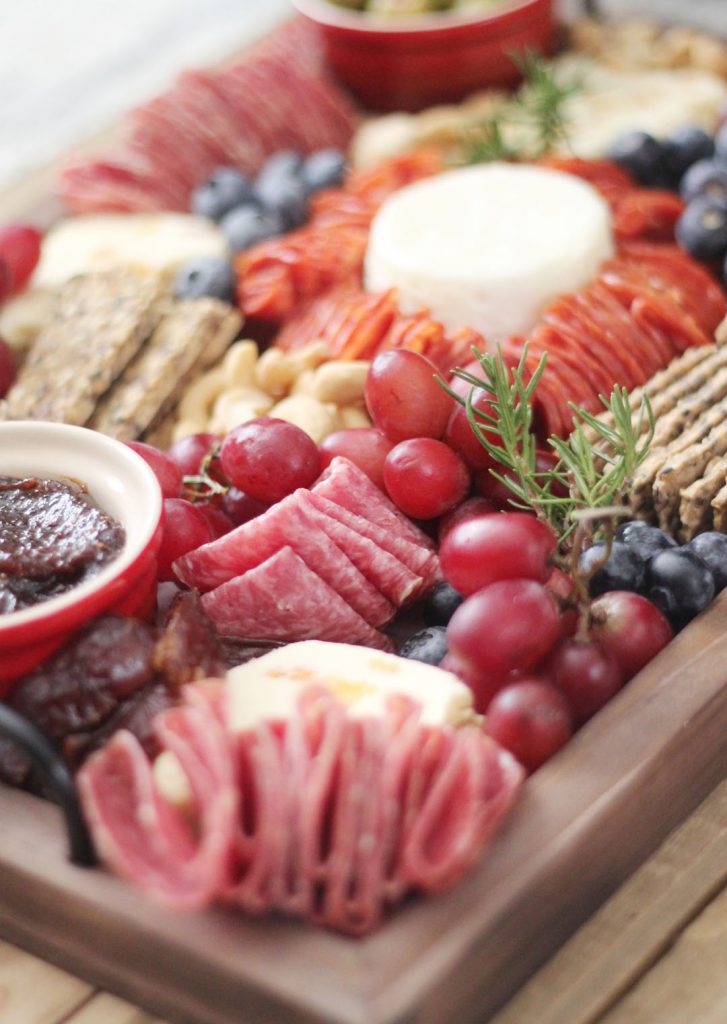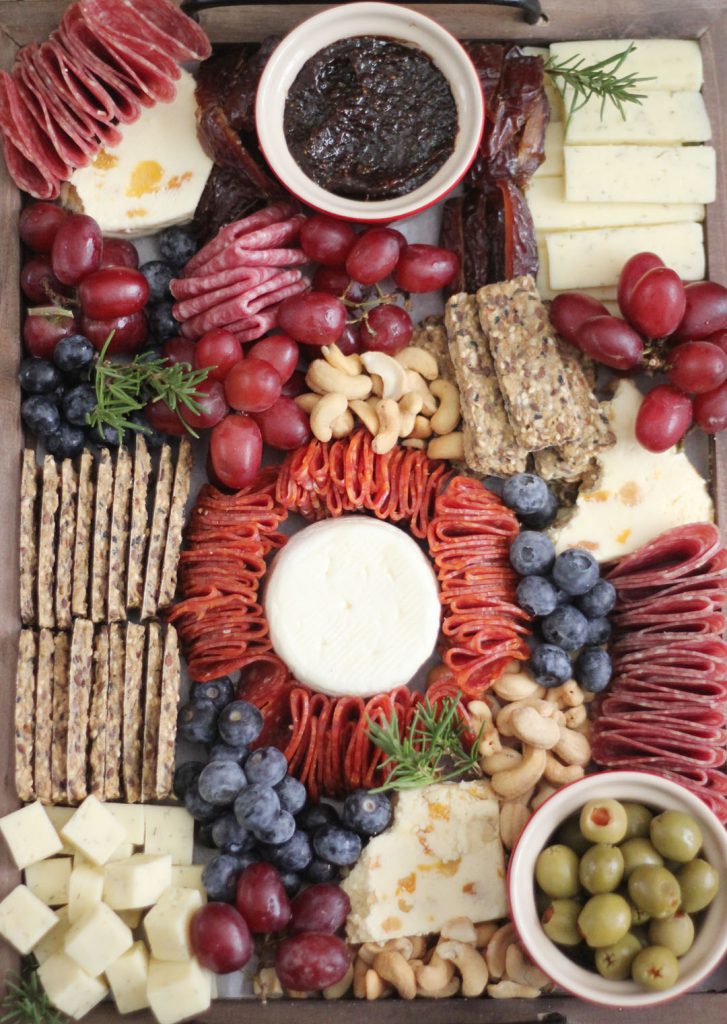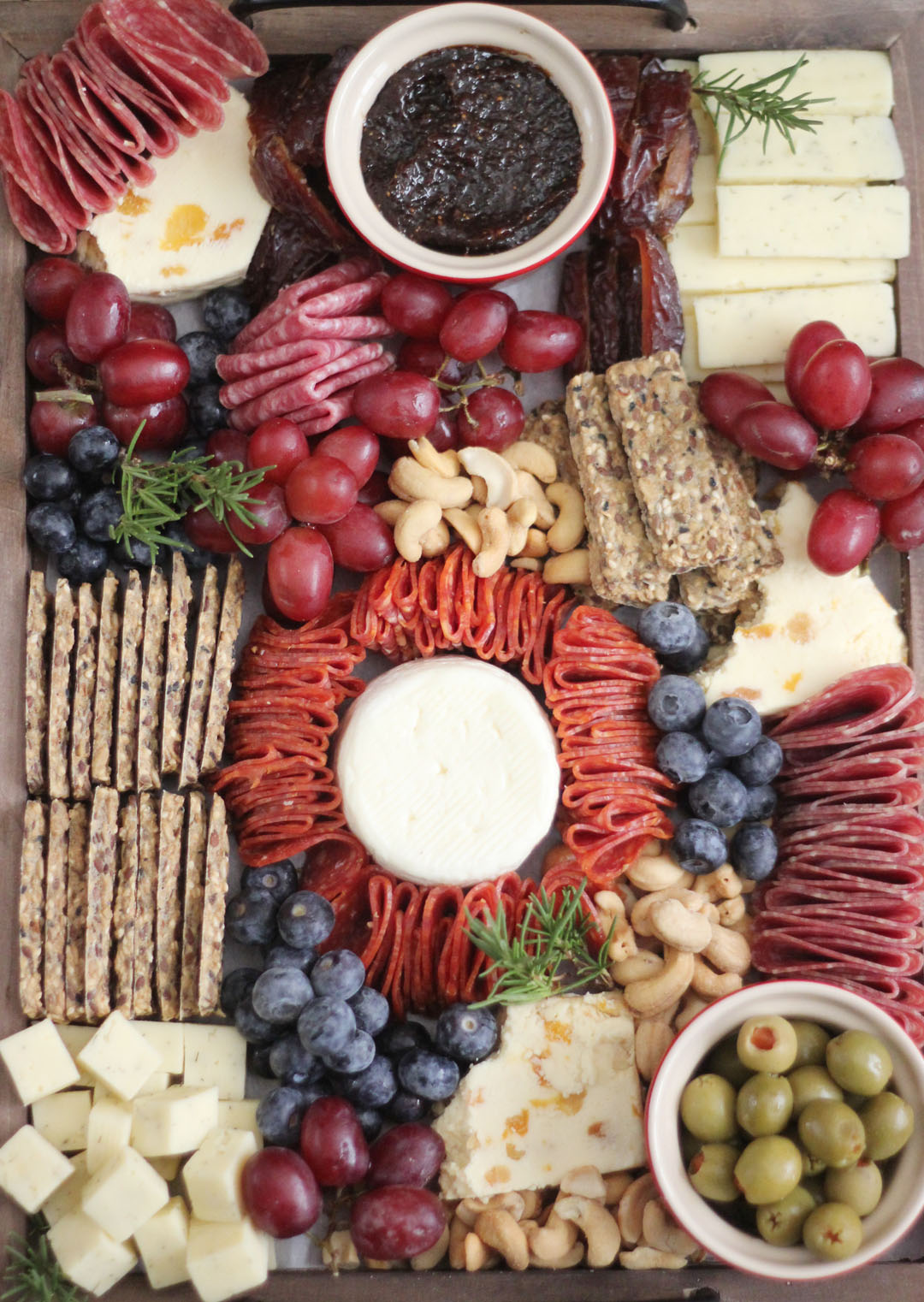 Print Recipe
Easy Gluten Free Charcuterie Board
A beautiful and easy gluten free charcuterie board that is sure to wow!
Ingredients
Gluten Free Crackers – I used Trader Joes Everything Crispbread Gluten Free Crackers

Jam- I used Trader Joes Fig Jam, I also love to use a peach or apricot jam

Green Olives

Salted Cashews

Seedless Red Grapes

Blueberries

Pitted Dates- I used medjool, you could also do figs

Pepperoni – I used Volpi from Trader Joes

Salami – I used uncured Applewood smoked from Trader Joes(this stuff is amazing)

Havarti Cheese with dill- from Trader Joes

Petite Breakfast Brie- from Trader Joes

White Stilton with Apricots- from Trader Joes and our favorite cheese!

Springs of fresh rosemary
Instructions
1
Lay a cut to fit piece of parchment or wax paper on your board.
2
Fold slices of meat in half and then half again. Secure with a toothpick.
3
Slice stilton into several different chunks. Cut Havarti cheese in half. Cubing half and slicing the other half.
4
Wash and dry grapes and blueberries.
5
Fill ramekin with jam. Fill another ramekin with olives.
6
And arrange! I like to surround the petite brie with the salami and provide a small knife. Place the different cheeses around the board to create an interesting visual. You just want to make sure you alternate colors and sizes. Add in the crackers and it is easiest to fill the empty spaces with the loose nuts, dates and berries. Lastly get that pop of color with the rosemary sprigs. Have fun with it!
Notes
Other ingredient ideas: honey or rosemary ham, sliced turkey, hunks of sharp cheddar, peperjack or swiss, raspberries, blackberries, strawberries. Orange segments, black olives, small cornichons(pickles), roasted almonds, pistachios, chunks of dark chocolate.
I really can't recommend these enough! They look so cute as home decor too! *affiliate link*
My red ramekins from La Creuset are out of stock right now, but this lovely blue has me wanting to hit add to cart. Very versatile.