Are you a spinach dip fanatic? I am. I love it. I will find any excuse to eat it. Like I would dip a clean shoe into it. Not that far but I would dip broccoli into it and that is definitely not my favorite. Spinach dip just makes everything delicious. It is so creamy and crunchy. Fresh garden veggies burst forth mixed with a cool almost ranch like dip. I used to be obsessed with the spinach dip recipe from Knorr. But bummer alert it has gluten! Why? Just why. I created this to be a throw back to that iconic spinach dip but without the gluten and preservatives. My tastebuds were taken back to Christmas Even 1999 when I ate almost all of the spinach dip my aunt brought over. Ahem.
Spinach dip is one of those classic but perfect appetizers to have at parties. Or to put on crackers and veggies for a light lunch. OR snack on some while you watch a movie. The need for spinach dip is high. And it needs to be gluten free. I made a lot of batches of this. I wanted it to be perfect. I got there. And I ate about ten pounds of spinach in the process. I feel so healthy now.
We love this with gluten free crackers(the gluten free Norwegian crispbreads from Trader Joes are amazing) or on toasted gluten free bread. It is amazing on toasted gluten free bread. Just cute a slice in four squares put in the oven on a low broil until crisp and voila. We also dip carrots, cucumber slices and even big cherry tomatoes in it. It is a family favorite. I hope you enjoy it!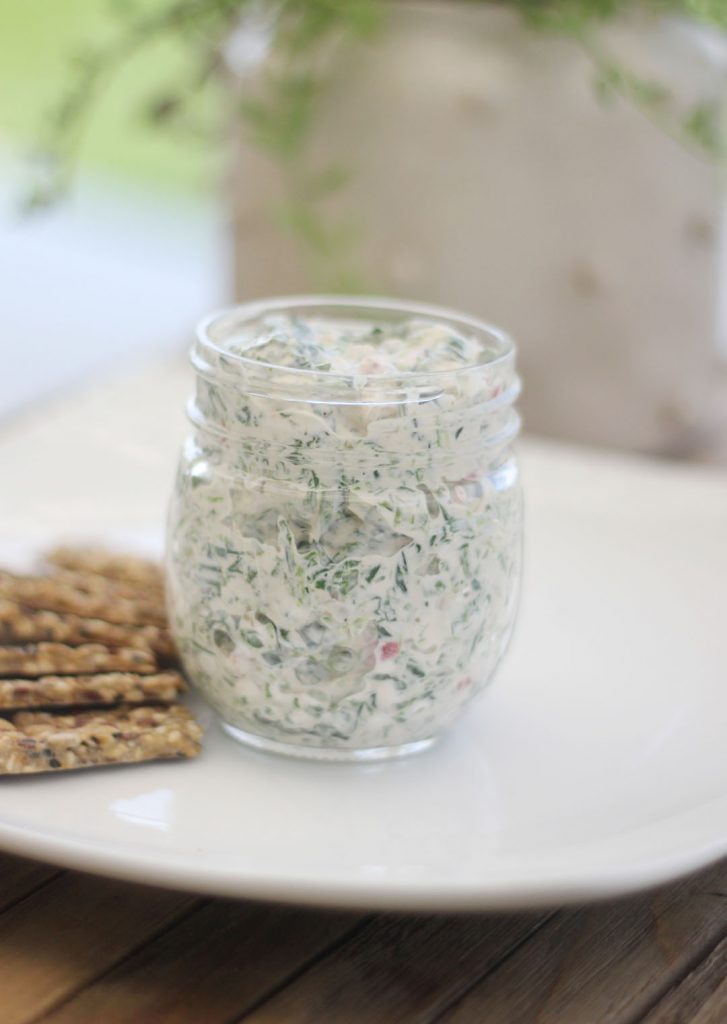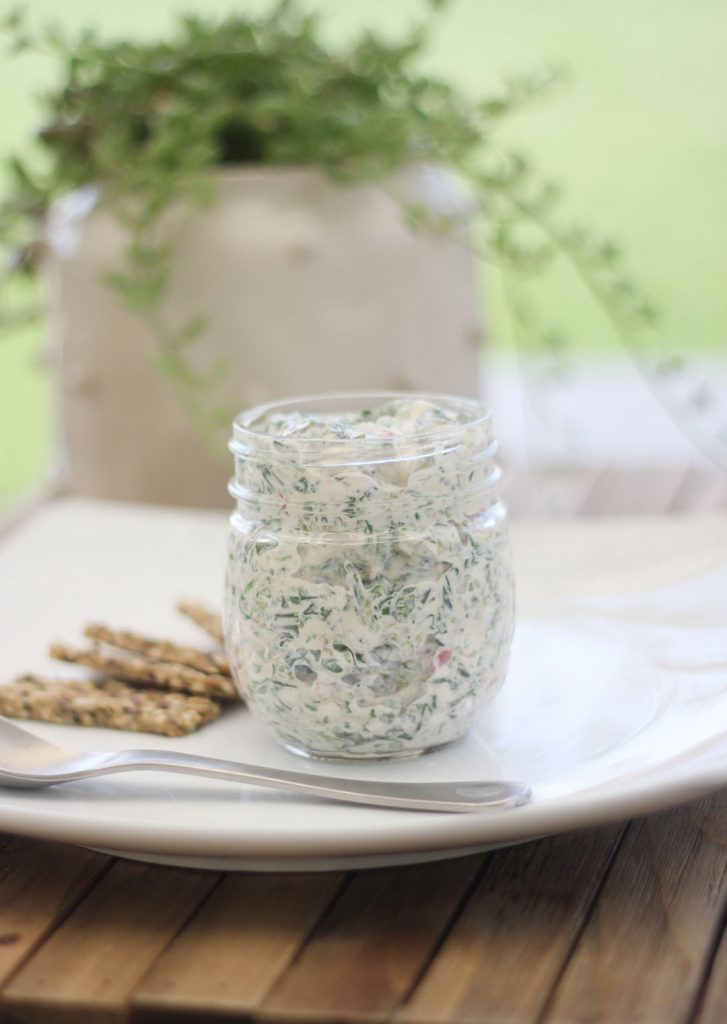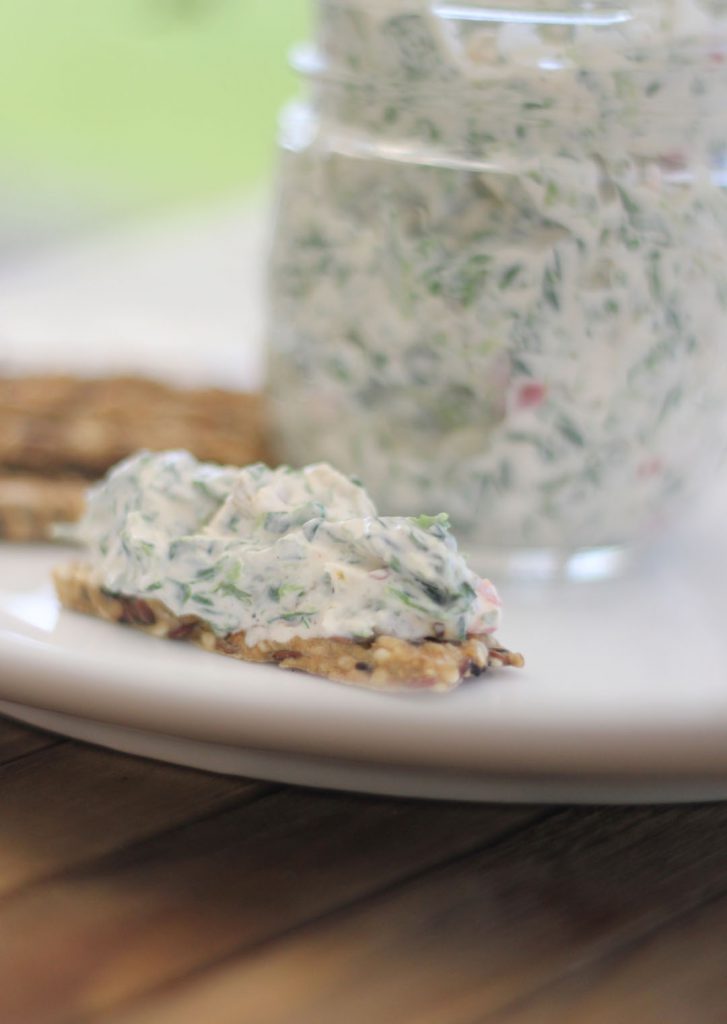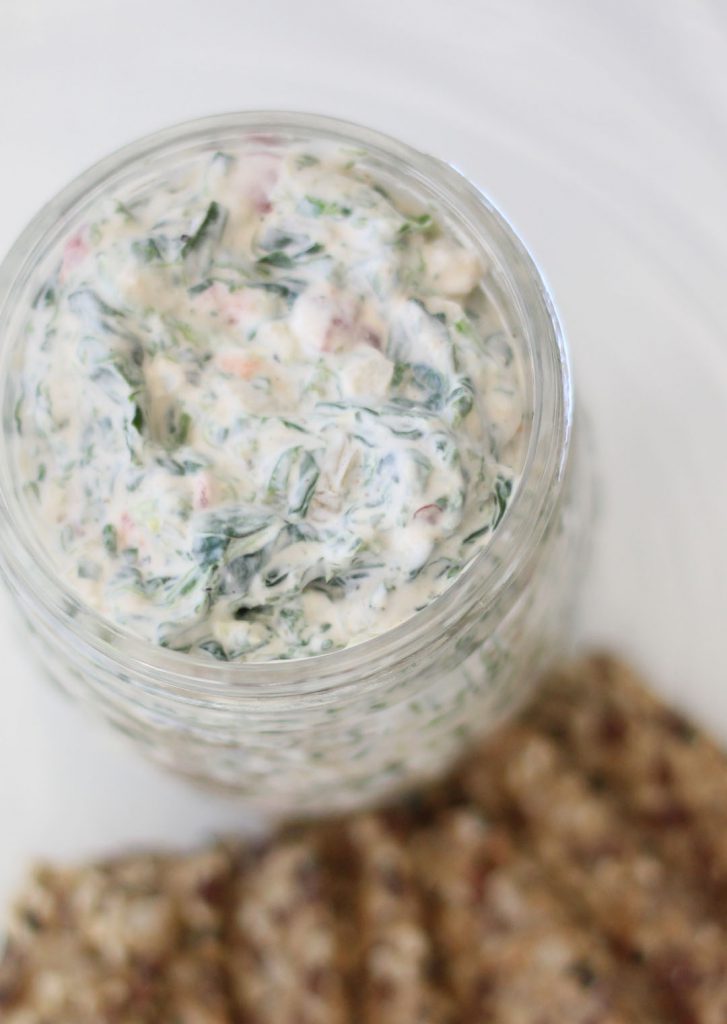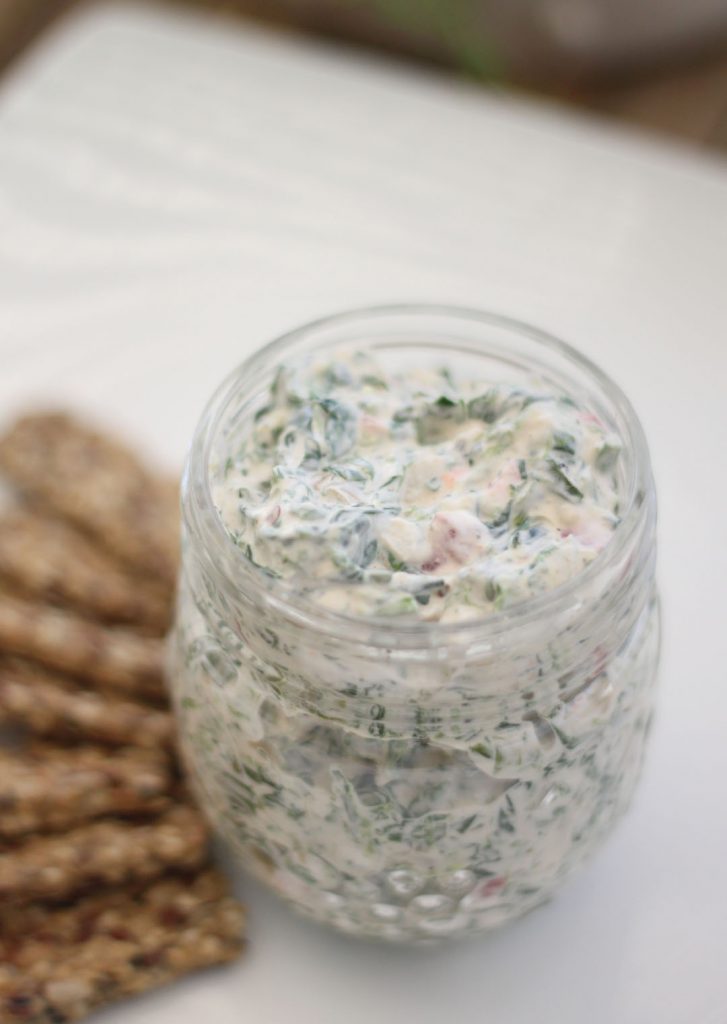 All items loved and used by ME! *affiliate links*
Let's Go Make It!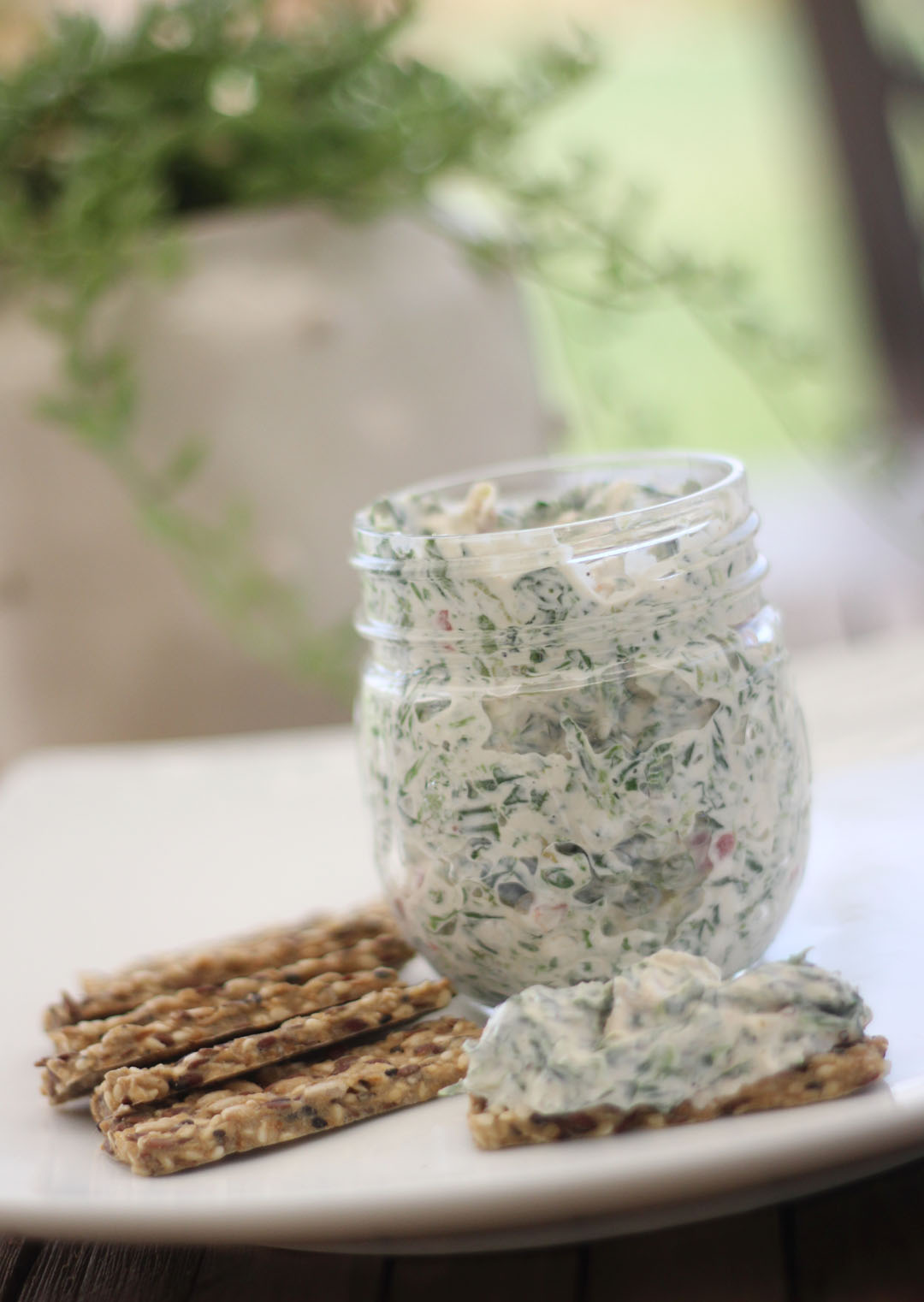 Print Recipe
The Best Gluten Free Spinach Dip
Ingredients
10 oz frozen chopped spinach- defrosted

1 1/4 cup sour cream(I used Daisy)

1 cup mayonnaise (I used Best Foods)

8 oz canned chestnuts- chopped

2 green onions- sliced

4 oz jarred pimentos- chopped

¾ tsp Lawry's seasoning salt

¾ tsp ground pepper (fresh ground is best)

¾ tsp garlic powder

½ tsp dried dill

½ tsp dried parsley

½ tsp onion powder

½ tsp red pepper flakes
Instructions
1
Place the defrosted spinach in a clean kitchen towel and ring it's little neck until no more water comes out. I mean twist it until no more liquid comes out. Add the spinach to a mixing bowl.
2
To the mixing bowl also add all the rest of the ingredients. Mix until well combined and all spinach in incorporated.
3
Chill for at least an hour. Serve with gluten free crackers, toasted gluten free bread, or your choice of veggies.
Notes
This is best made a few hours before you want to consume it. Overnight is awesome too. Great make ahead appetizer. And thank you Lawry's for being gluten free! If you don't have Lawry's you can sub regular salt and also add in 1/4 tsp sugar and 1/4 tsp paprika. But really use the Lawry's. It's delish.