It is funny the things that you miss most when going gluten free. They may seem so simple to the outside world but they can mean a lot to someone who has to go without. One day the boy said to me that he had never had an onion ring. I racked my brain trying to think how this was possible. But really it is super possible. He was diagnosed with celiac when he was 5 and not a lot of kids under the age of 5 are asking for heaping plates of onion rings. Fries, yes. And then once a celiac, he couldn't eat onion rings even if he wanted to.
We went to a restaurant rated by Food Network as a top pick from Diners, Drive Ins and Dives. It was called Maui Brick Oven. It was one of the biggest gifts our boy has had. We ate their five times on our trip to Hawaii pre crazy times. It is a fully celiac safe restaurant, so he could order anything off the menu. And boy did he. But one of the things that he was most excited about was that they had onion rings!
I got to thinking the other day about how this is something that as a gluten free family, we do miss. And then I thought to myself that it made perfect sense to take an entire day to craft the perfect gluten free onion ring recipe. My brain was on a roll so then I decided to make my ranch dressing as a dip for them. My mind was on point that day. Have you tried my ranch? I'm not going to toot my own horn. I'm just going to state facts. It is the best ranch dressing on the planet. Sorry not sorry. It is one of my top visited pages on my site too! People just love ranch. So make some to go with your rings. And then drink the leftovers.
Now to the onion rings. There is a method that I have used in the past that has worked really well. I implemented it here and made it conducive to gluten free. Once you get the hang of these, they go rather quickly.
The onion rings are crunchy! They are not gooey, soggy, weird after tasting! We've experienced those somewhere. It was unpleasant. Like a trip to Walmart. These fry up golden brown in heart healthy avocado oil, which lends a mild nuttiness to the onion rings. The bread crumbs make these. They taste just like the greatest onion rings you ever had but only now you can eat them without your intestines revolting. The onion is tender inside with a hint of sweetness, but no strong onion bite. Crunchy, delicate and full of flavor. These are a winner. I'm telling you! No need to miss the simple pleasure of onion rings!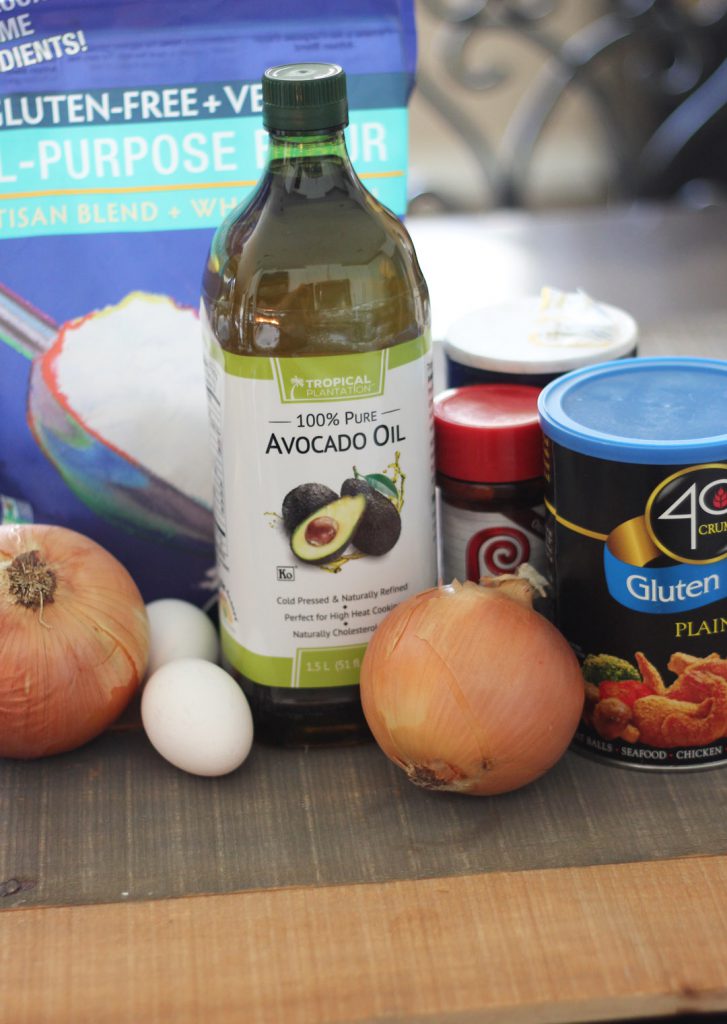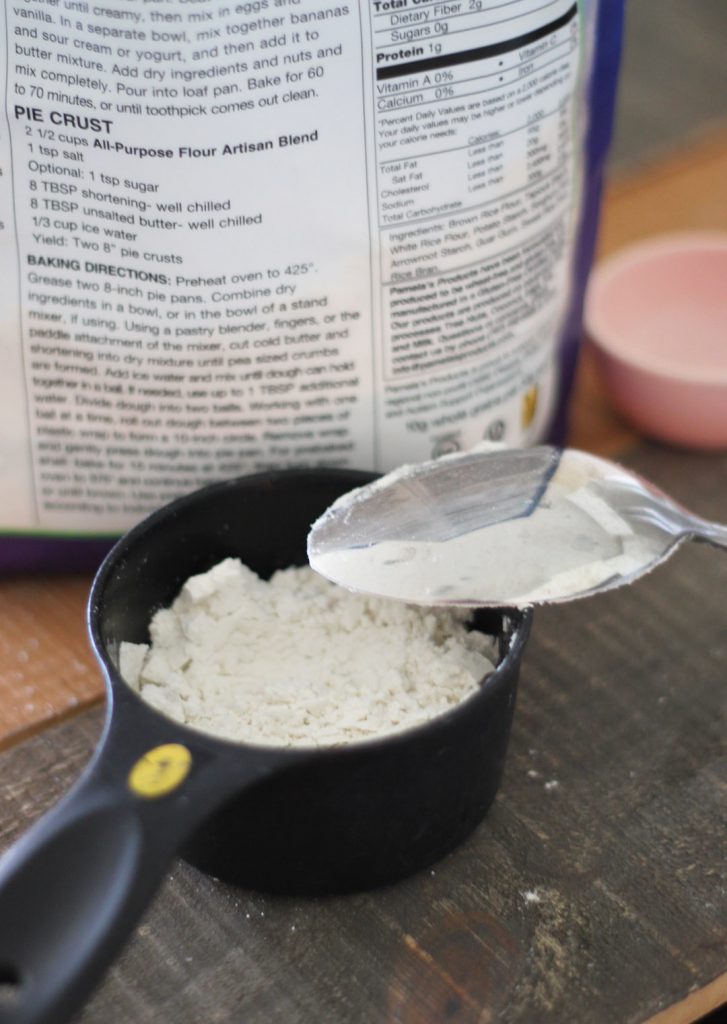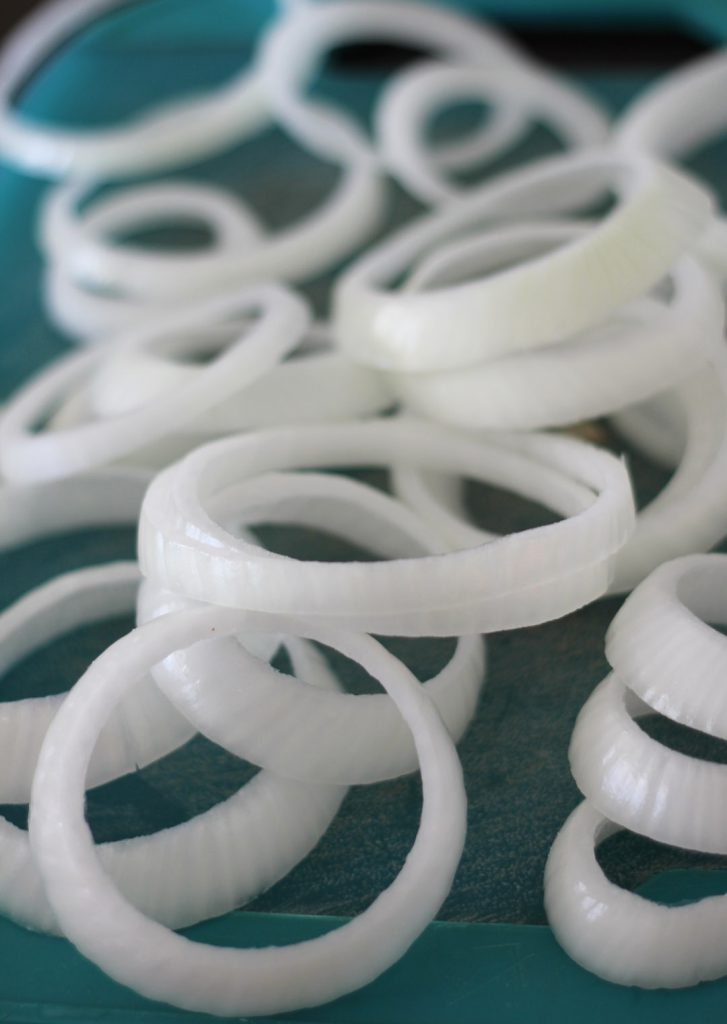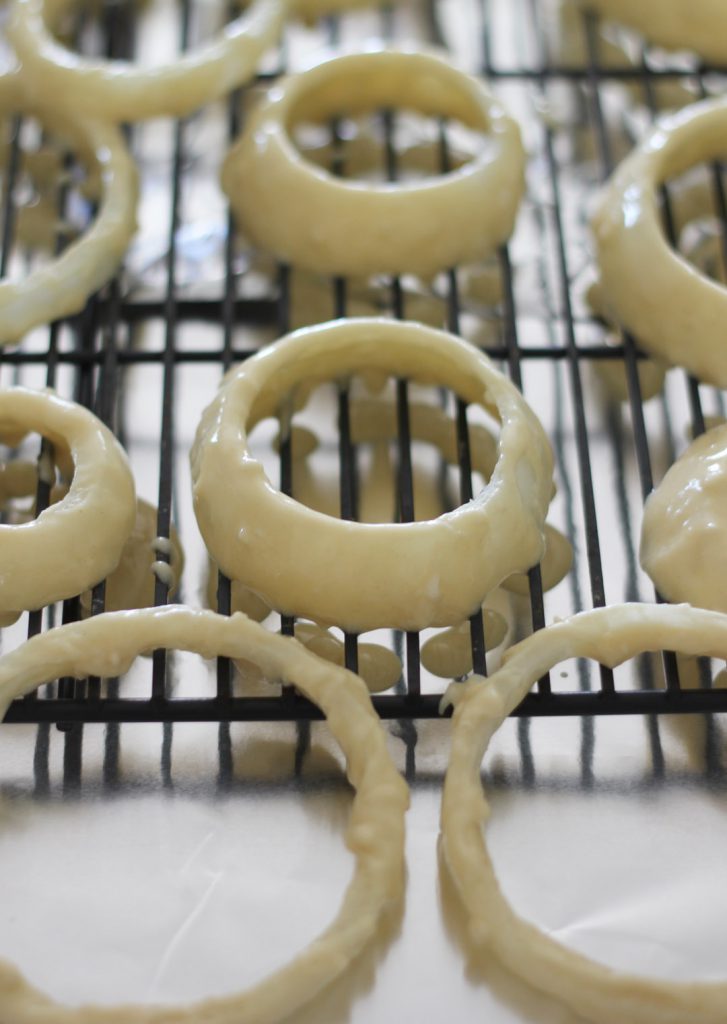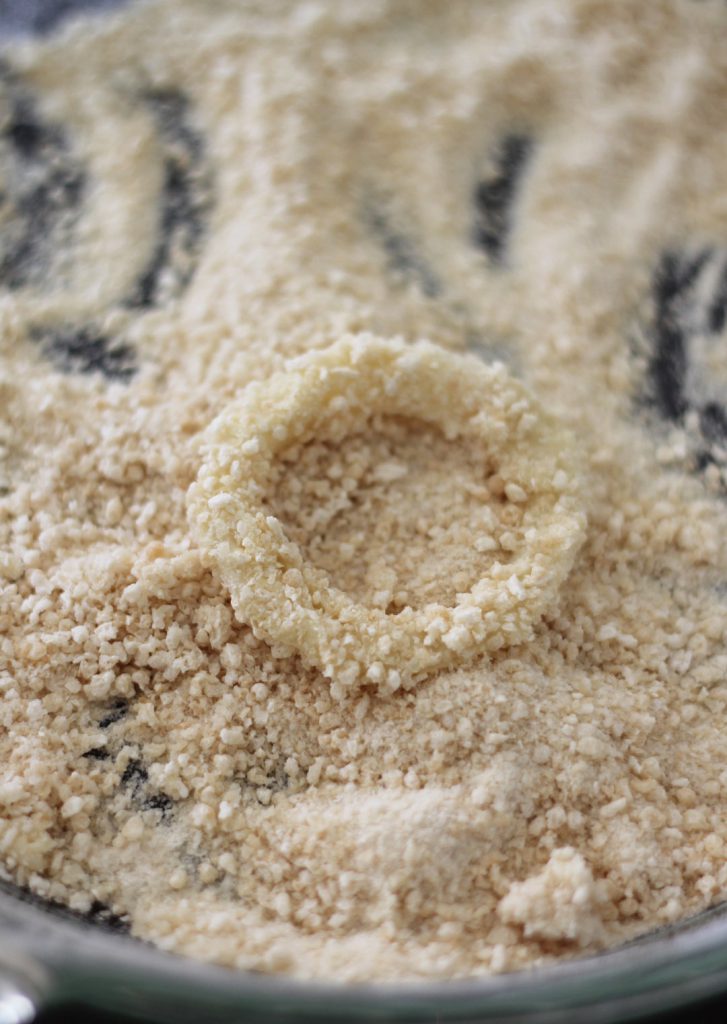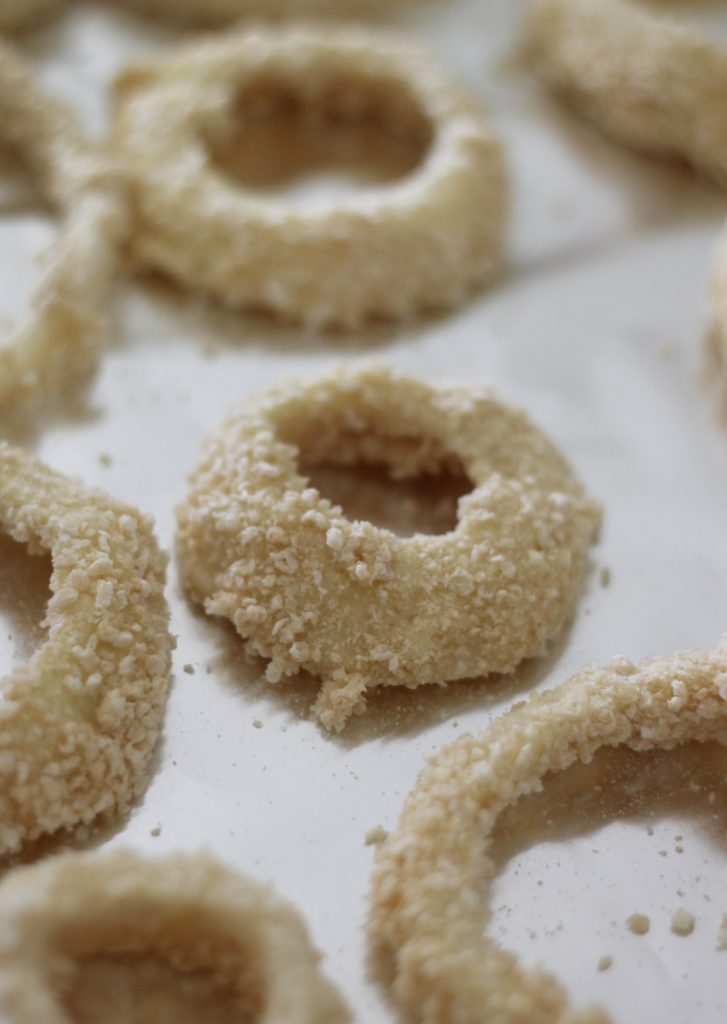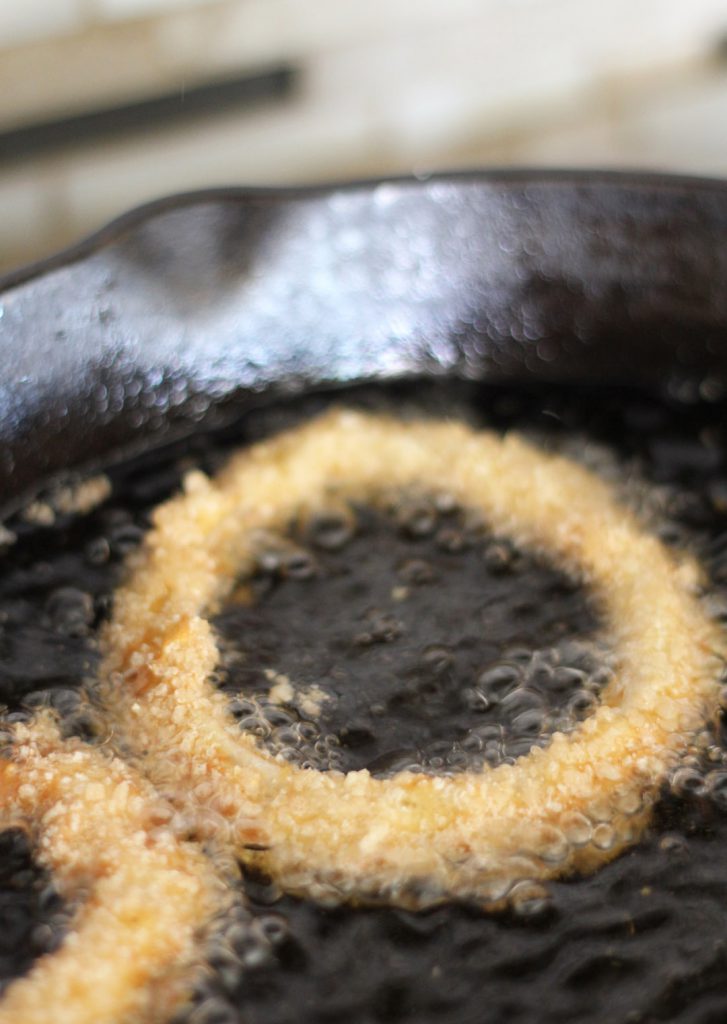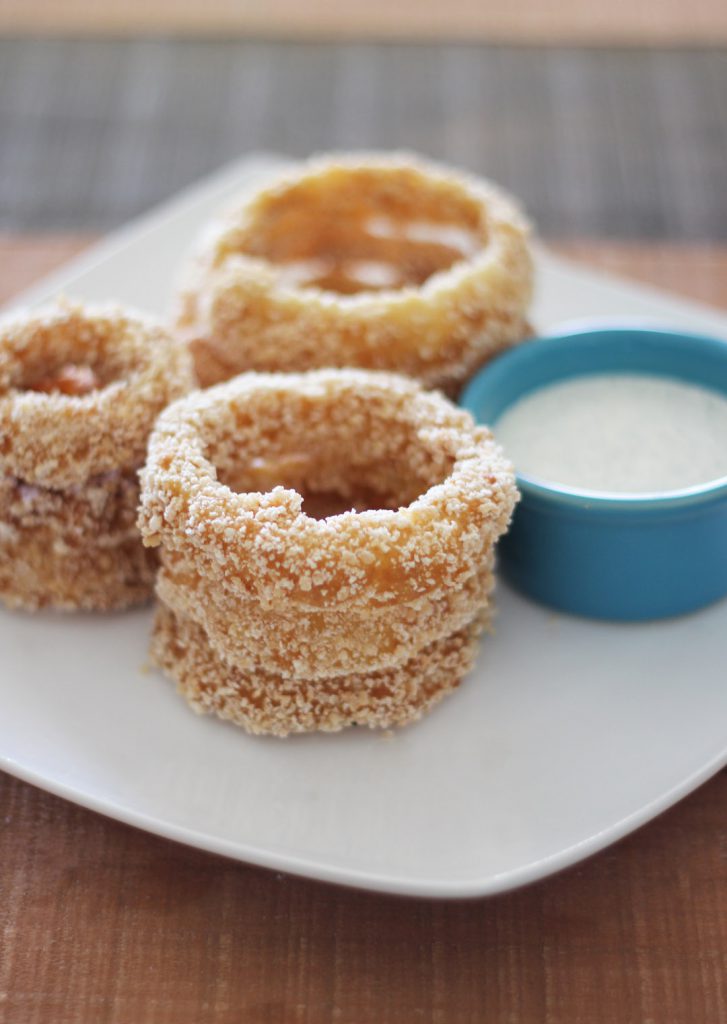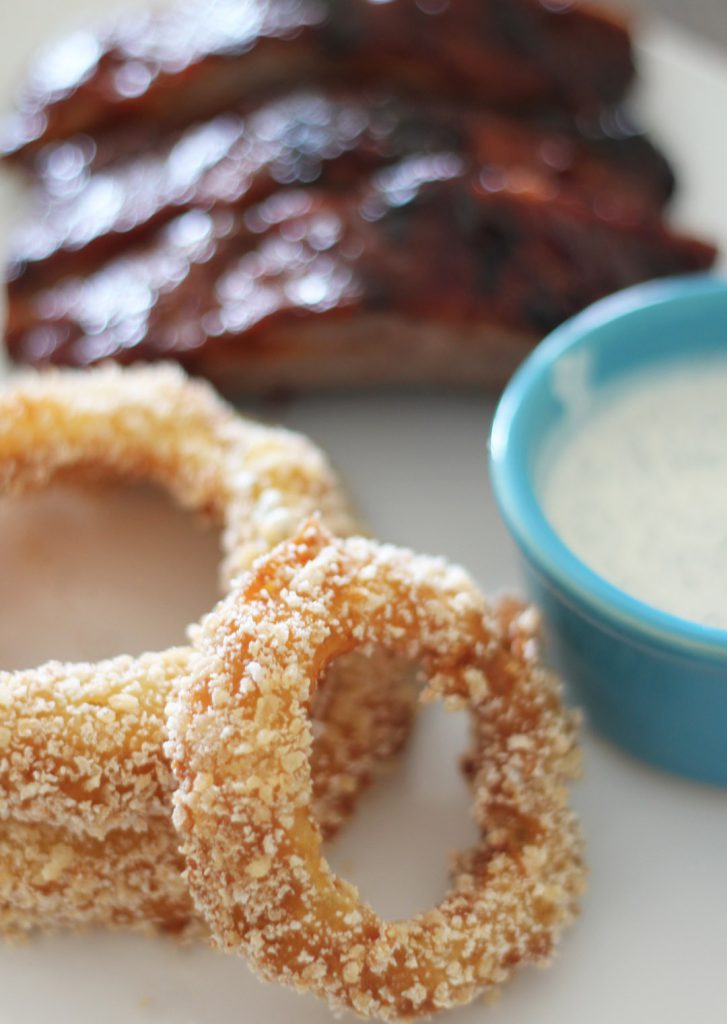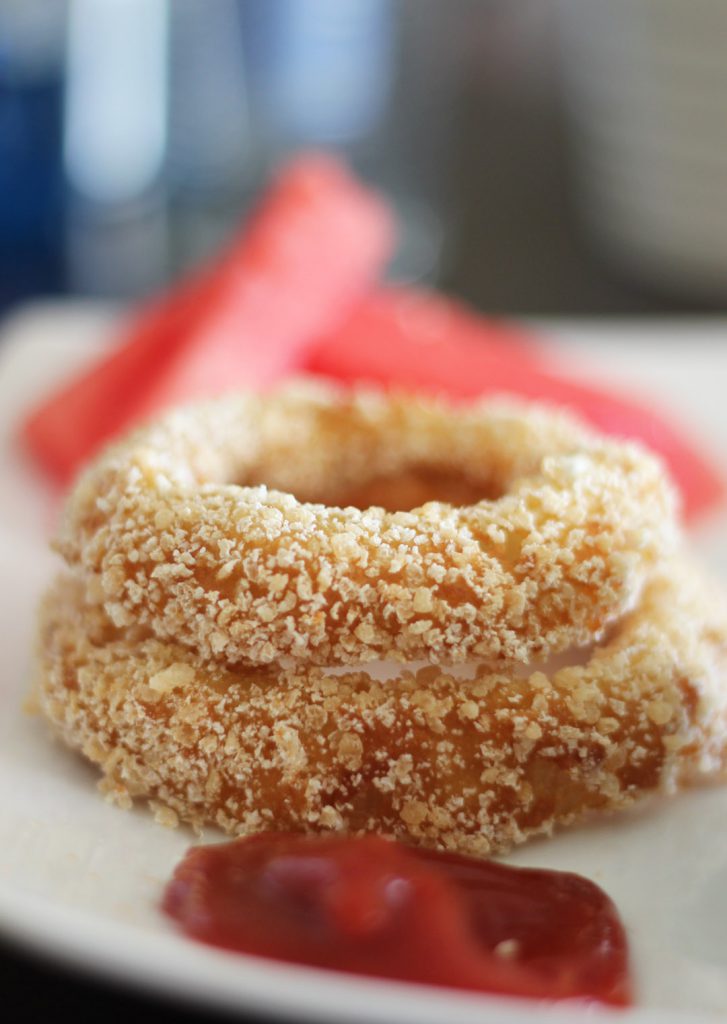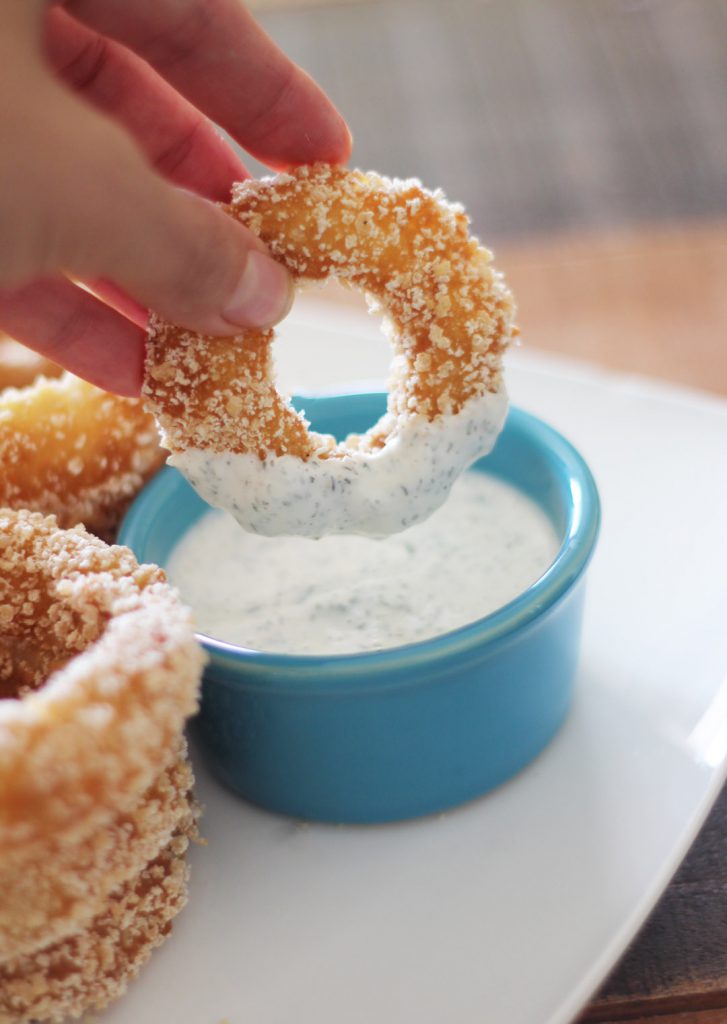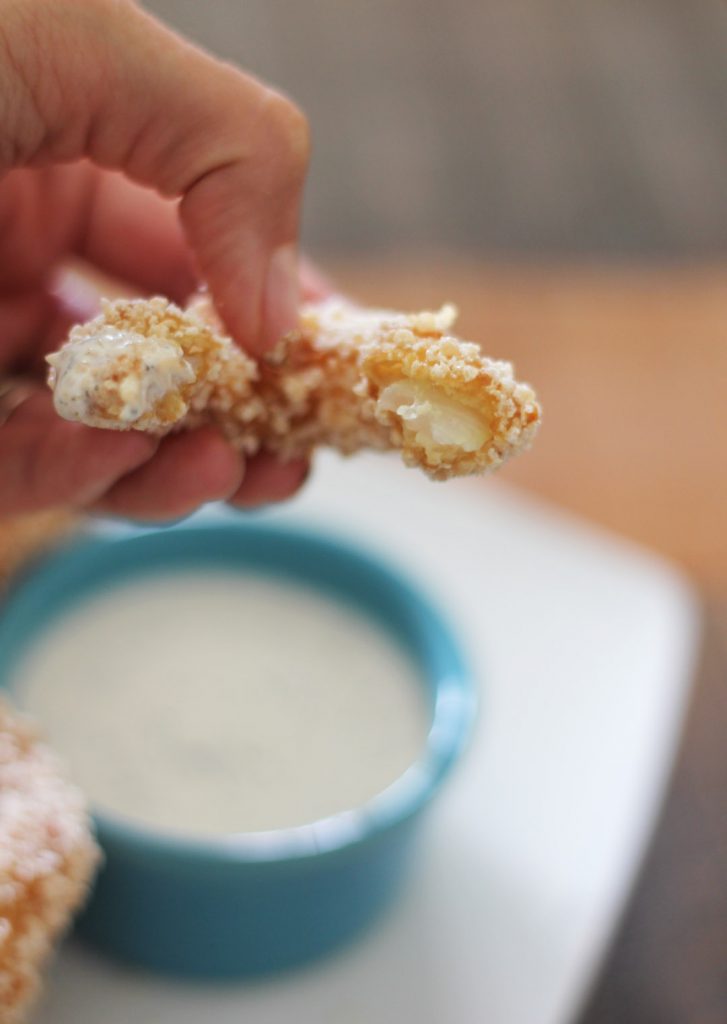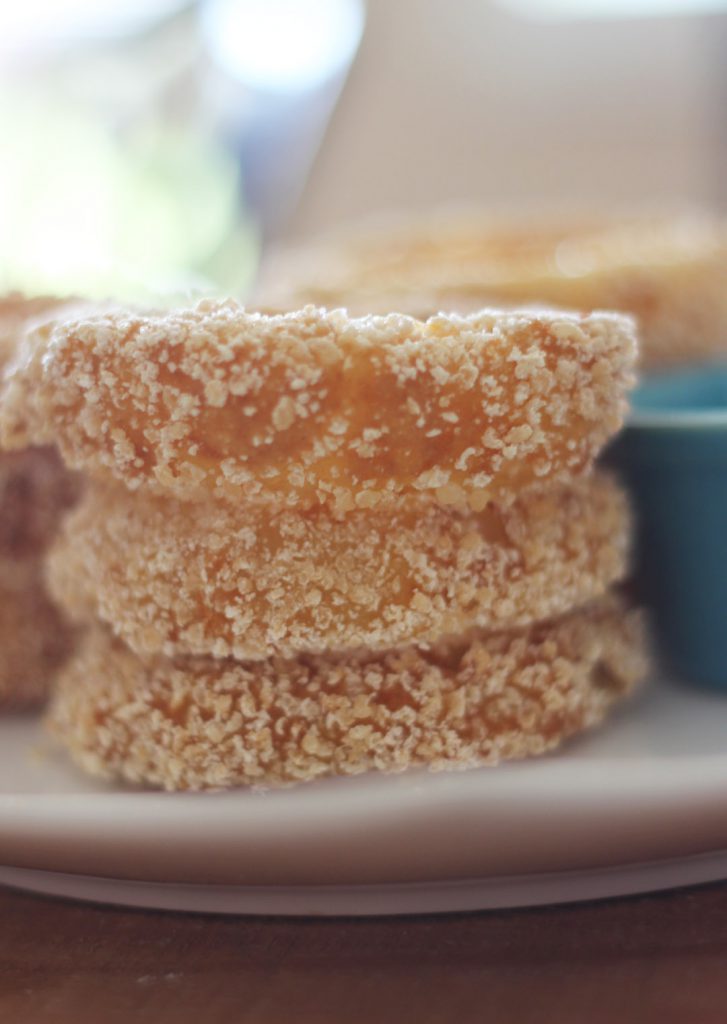 Let's go make some gluten free onion rings. And The Best Ranch Dressing. Lots of ranch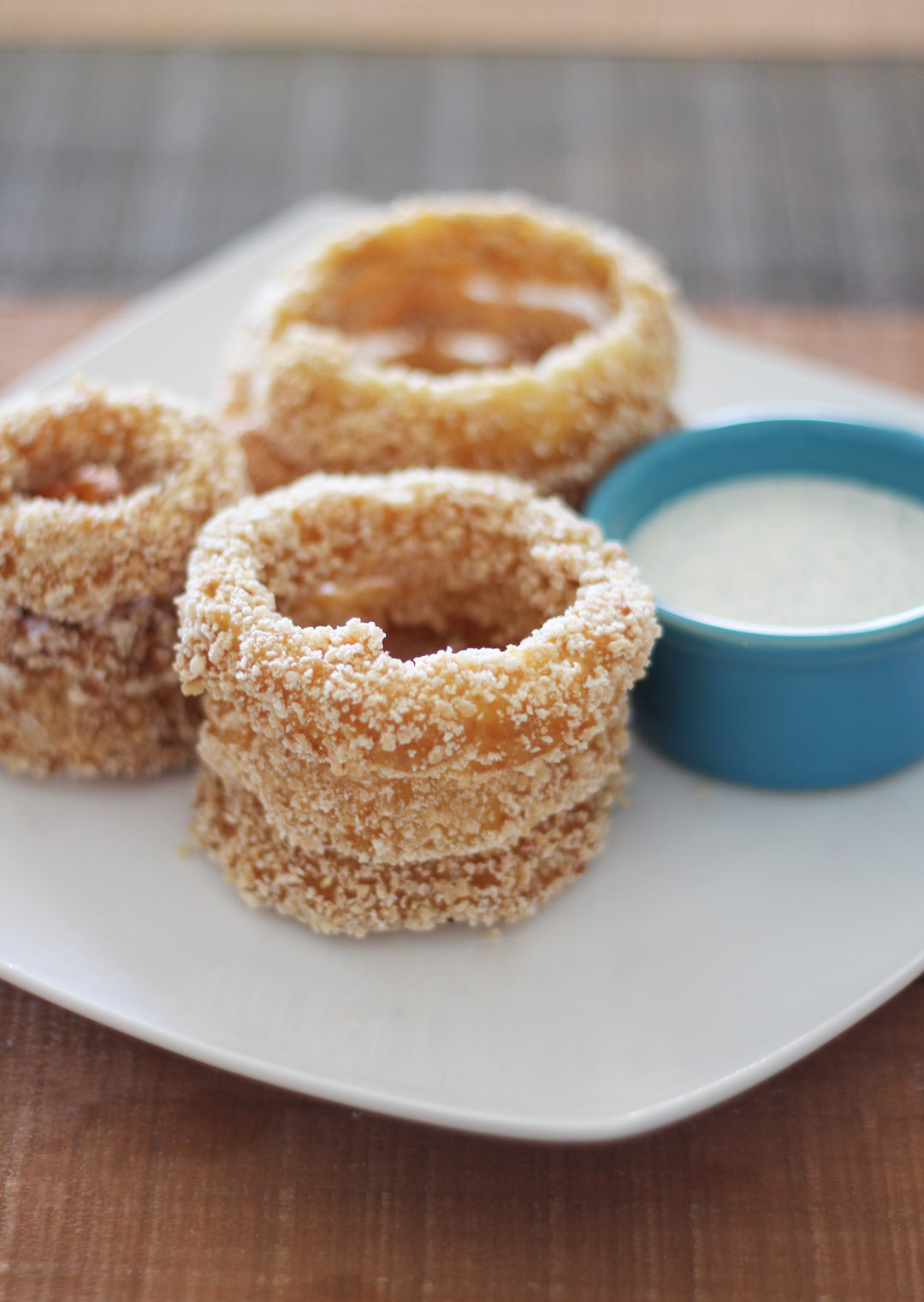 Print Recipe
Gluten Free Onion Rings with The Best Ranch Dressing
Ingredients
1 large brown onion

1 ¼ cup All Purpose Gluten Free Flour(I used Pamela's Artisan Gluten Free and I love it)

1 teaspoon baking powder

1 teaspoon salt

1 egg

1 cup milk

1 tsp Lawry's salt

1.5 gluten free bread crumbs (I swear by 4C Crumbs gluten free)

4 cups avocado oil (You can sub something else but avocado is my go to)

1 Batch of THE BEST RANCH DRESSING
Instructions
2
1 ¼ cup All Purpose Gluten Free Flour(I used Pamela's Artisan Gluten Free and I love it)
8
1.5 gluten free bread crumbs (I swear by 4C Crumbs gluten free)
9
4 cups avocado oil (You can sub something else but avocado is my go to)
10
Slice the onion in large slices about ½ inch thick and then separate the slices.
11
To a bowl add the GF flour, baking powder and salt. Mix to combine.
12
Put each individual onion ring into the flour mixture and lay out on the counter.
13
Once all are covered add the egg and milk to the flour mixture and stir.
14
Dip each onion ring into the batter and then lay on a rack so that the excess batter can fall off. I like to put foil or parchment underneath because this stuff becomes like glue.
15
In a pie plate mix together the bread crumbs and lawrys salt. Now dip each batter covered onion ring into the bread crumbs, totally coating. Do this one at a time. Don't worry. This may be messy. It'll be worth it.
16
Heat a large skillet(I used cast iron) over medium/high heat and add the avocado oil. Let it come to frying temperature, about 365 degrees. You can tell its ready if you put an onion ring in and it starts to fry/bubble.
17
Carefully fry onion rings 3-4 at a time depending on the size of your skillet. Don't crowd them. They need their space. They aren't cuddlers.
18
You may need to flip them to ensure they are golden brown on each side. Once fried, lay out on a layer of tin foil that is covered with paper towels. Keep frying until they are done.
19
These taste amazing on their own but even better with The Best Ranch. Like addicting. Or you can do ketchup. Whatevs. *Make the Ranch*
Notes
Adapted from All recipes.com
All products loved and used by Me! *affiliate links*