I love all the recipes that I create because they give us a taste of "normal." But there are some special darlings. Don't tell the others, they will get jealous. This one is one of those huge wins. Gluten Free Macaroni and Cheese is a tough one. We have tried the several boxed varieties, a frozen one or two but overall, it is hard to find to make quick. Even the recipes we have tried always lacked that true decadent cheesy goodness that a homemade mac n cheese should have. Our boy doesn't go out of his way to eat pasta. Diabetes and pasta are not the best of friends to begin with. But it is more of a texture thing. And a salad thing. Oh, how thankful I am for a kid who likes salad and healthy items. I mean don't get me wrong he'll take a chocolate souffle any day but pasta takes some coaxing.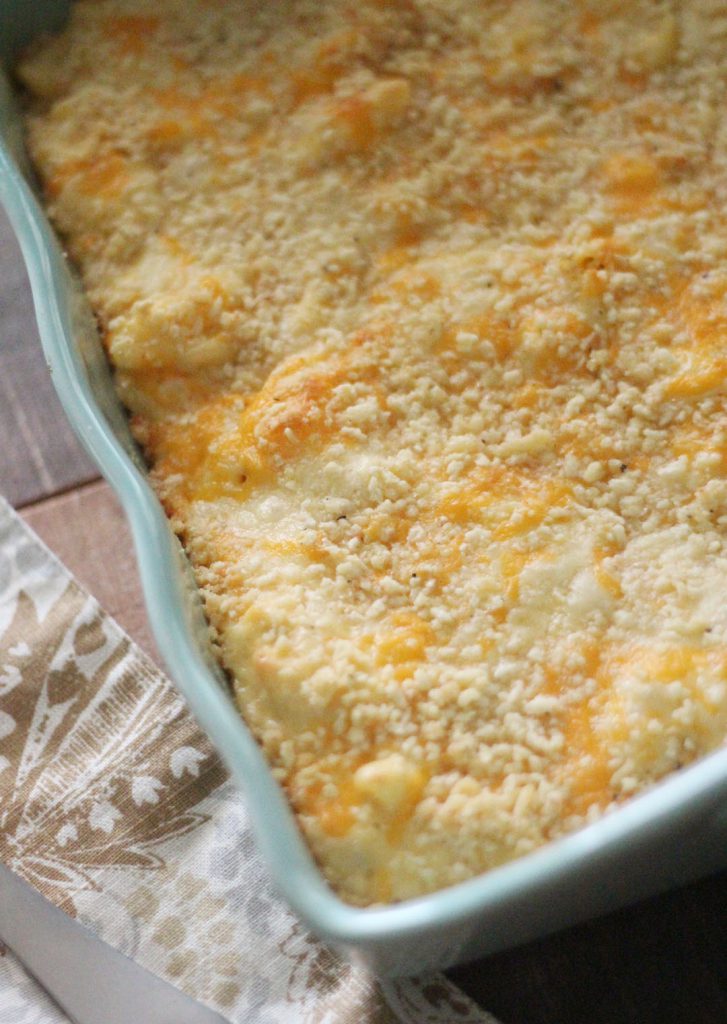 Mac n cheese (or Penne and cheese or Rigatoni and cheese) is a perfect side dish. The hubby was going to smoke some brisket. Oh, let's pause for a moment and reflect on how the smoker literally blew a huge fireball into the sky at 4 am while making said brisket and the explosion shook our house. Man, brisket doesn't make it easy on you. It was really a smoker malfunction but the fact that my husband almost blew up or at least was almost impaled with a an 18lb chunk of meat goes nicely with the craziness of 2020.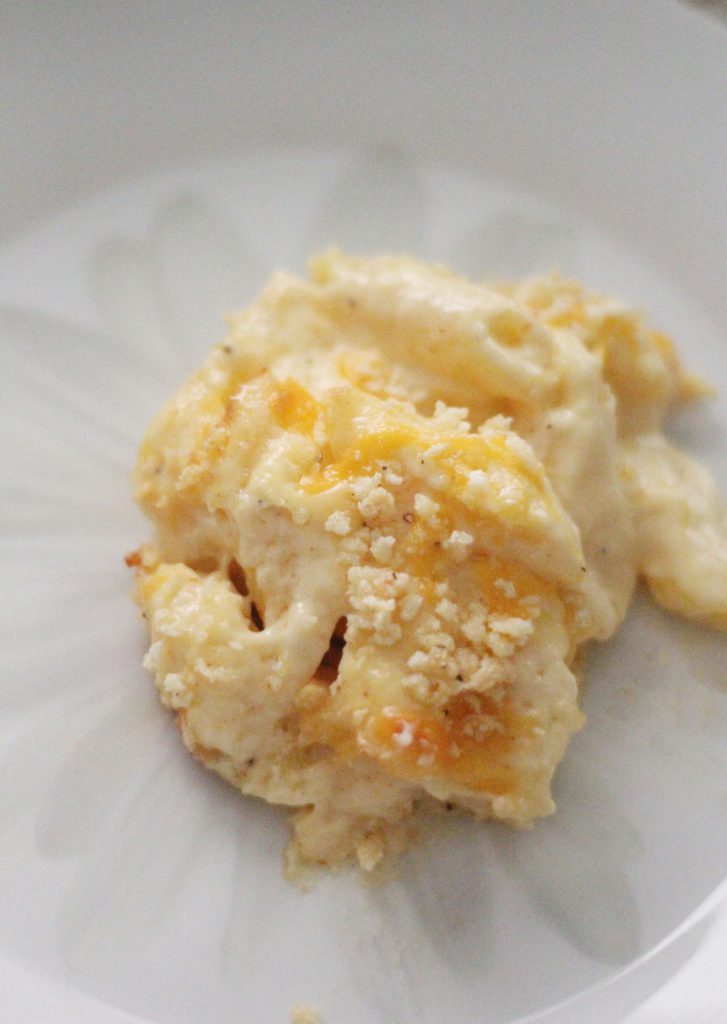 So, I wanted to make a delicious meal around this brisket. I was going to make our favorite cold pea salad, a southern dish that is full of flavor. And I made the amazing Pioneer Woman's Texas Sheet Cake. I converted it to gluten free and it was beyond delicious. I should make it again and post my adjustments. Mostly I just want to make it again and eat the entire thing again. So, we had this southern meal and I wanted something ooey gooey to go with it. Into my brain popped gluten free macaroni and cheese. Only, I didn't want to do macaroni because I didn't have macaroni at that moment. I tested it later with macaroni and it is just as delicious, so feel free to make it with your pasta of choice. But we are calling it macaroni and cheese because mentally that's what it is. Make sense? No. Okay, let's continue.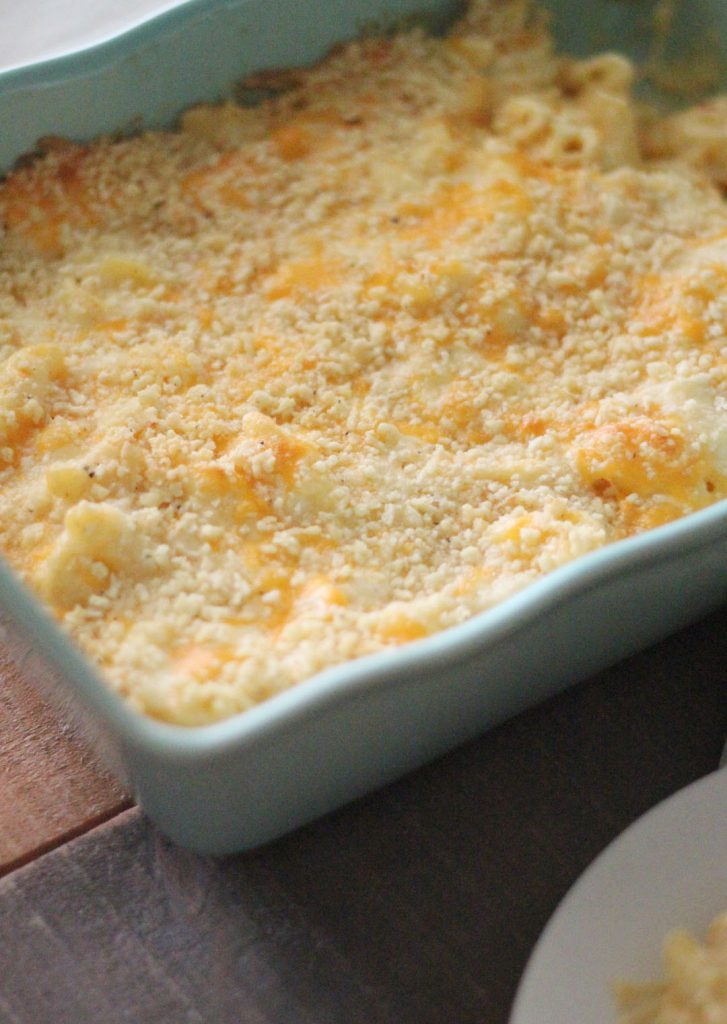 Because I knew the boy didn't like standard mac n cheese, I wanted to do something flavorful and a little bit different in texture. And I searched and played and crafted and this was born. And and and. So many ands. My grammar teacher would be dismayed and shocked and saddened. Moving on. This is soooooo cheesy. I've got sharp white cheddar and a medium cheddar that essentially make a cheese sauce. We've got crispy gluten free panko bread crumbs toasted with minced garlic and seasoning. That beautiful crust rests on top the most delicious pasta and cheese. We drizzle it with a bit of butter to get it really crisp. The cheese sauce is luscious, creamy and flavorful. Have you ever had bland gluten free macaroni and cheese? It's nasty. Say no to nasty mac n cheese.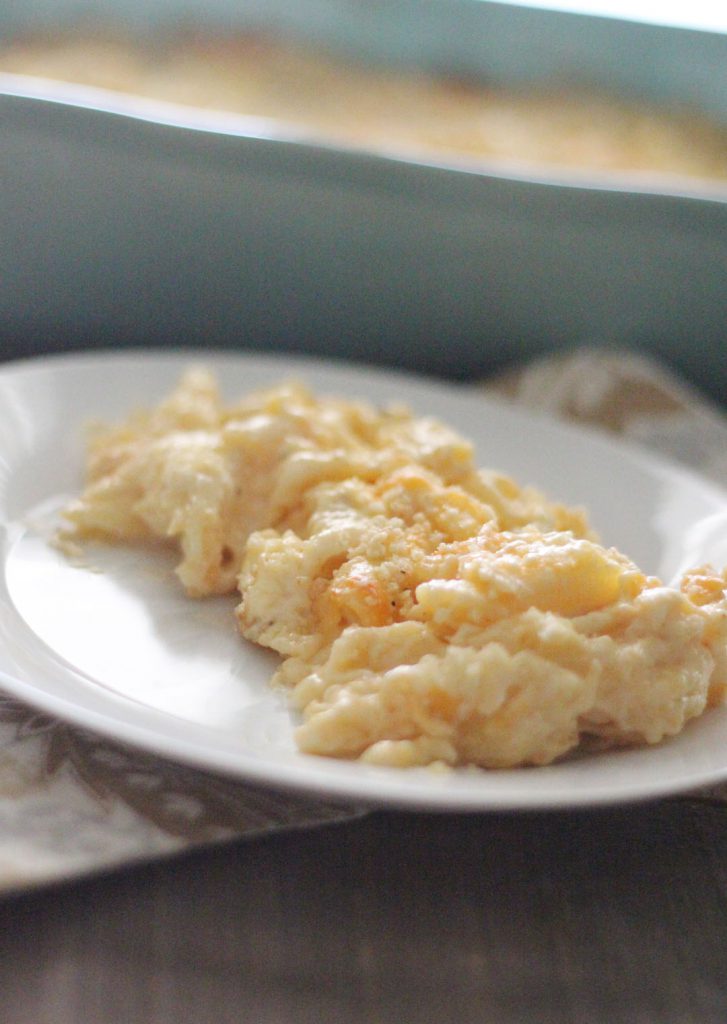 We have served this to family that is definitely not gluten free and they said it was the best macaroni and cheese they have ever had. That folks, makes me smile from ear to ear. That's all I want here. I want to take recipes that are family favorites and a bit of comfort food but make them safe to enjoy. The boy loved this. I'm going to be honest, I loved it. I'm so thankful that this turned out so good and to be able to share this with you. It is the perfect side dish for a holiday meal, special dinner or as a main course. It is a triumph.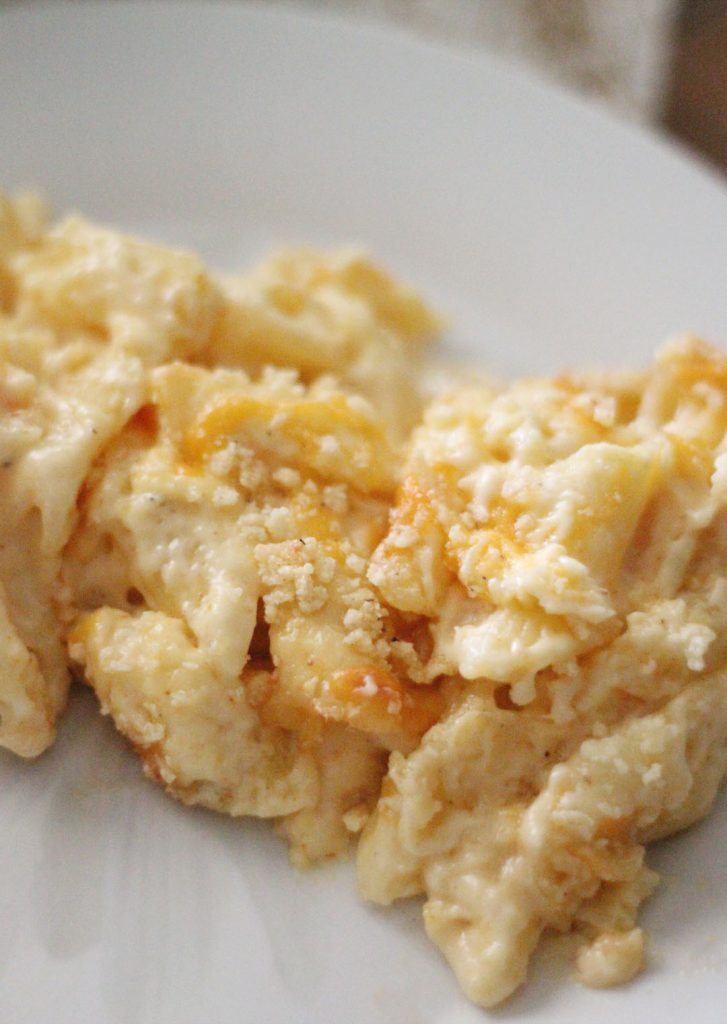 Let's go make it!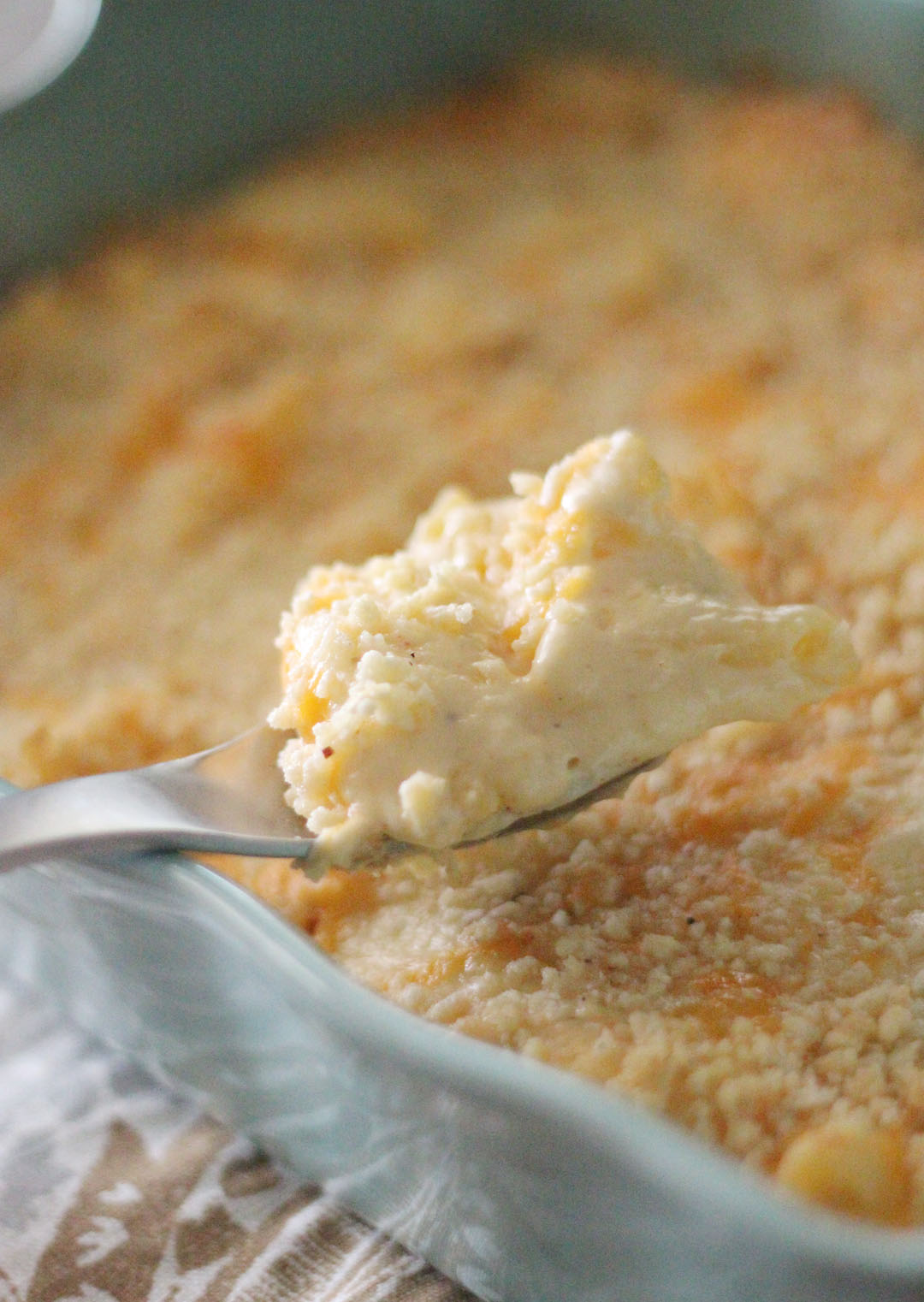 Print Recipe
Decadent Gluten Free Mac And Cheese
Ingredients
12 oz gluten free pasta (macaroni, penne, rigatoni… any pasta that has an opening in the center)

1 stick (8 TBS) salted butter plus extra for greasing the dish

1/3 cup + 1 TBS gluten free flour (I used Cup 4 Cup)

2 cups half and half

1 ½ cup heavy cream

2 ½ tsp salt

1 ½ tsp ground pepper

1 ½ tsp paprika

2 1/2 cups freshly grated extra sharp cheddar cheese (I used white extra sharp cheddar)

2 1/2 cups freshly grated medium cheddar cheese

For the topping:

4 TB salted butter- divided

1 cup gluten free panko bread crumbs (I used Kikkoman)

2 garlic cloves (minced)

½ tsp salt

½ ground pepper
Instructions
1
Preheat oven to 350 degrees and butter a casserole dish (9 by 13 or slightly smaller is great).
2
Boil a large pot of salted water and cook pasta until just soft. It should have a little bite to it but not be crunchy. Mine boiled for about 10 minutes.
3
Drain the water from the pasta and set aside.
4
In another large pot (I used a Dutch oven) over medium heat, melt the stick of butter and then whisk in the flour. It will not thicken right away like traditional flour but give it a good stir for about a minute.
5
Next add the half and half and heavy cream (remember to put your stretchy pants out) and whisk to combine. This will take a bit of whisking to thicken, but it will get there. Mine took about 4 minutes.
6
Add the salt, pepper and paprika to the cream mixture and turn the heat off.
7
Add 2 cups of extra sharp cheddar and 2 cups of medium cheddar to the cream and with a wooden spoon, stir the mixture. Stir until all the cheese is melted and incorporated but you have to be careful because it can get really thick quickly. Gluten free flour has a delayed thickening effect it seems.
8
Add the pasta to the cheese sauce and stir until the pasta is fully coated. Pour this mixture into the buttered baking dish.
9
In a small skillet add 2 TBS butter. Once melted add the bread crumbs, minced garlic, salt and pepper. Stir until the breadcrumbs are coated with butter and seasoning and slightly browned. About a minute.
10
Top the cheesy pasta mixture in the baking dish with the remaining ½ cup sharp cheddar and ½ cup medium cheddar, then evenly cover the top with the garlic bread crumbs.
11
Melt the remaining 2 TBS butter (it's easiest to just throw it in the skillet you just used). Once melted, drizzle over the top of the bread crumbs.
12
Bake for 25-30 minutes. The top should brown and bubble on the outside but not look dry. If you are using a 9 by 13, 25 minutes should do the trick.
13
Remove from the oven and enjoy a taste of comfort food at it's best.
Notes
Note for these photos I used Barilla gluten free penne. It was a heartier taste verses when I made this with gluten free macaroni. We loved it both ways. Also, no this is not low fat. Haha. It is decadent to be sure. But comfort food should make you smile and a low-fat broccoli sauce wasn't going to cut that.