Raise your hand if appetizers are more important to you than the main meal! I see a couple of hands. And a foot. Not sure what that means. But for me sometimes the appetizer is more exciting than the main course. You see I am most hungry when I come to the appetizer tray. I'm full of the most anticipation and delight. I'm less bloated. The world is my oyster at the beginning of the meal.
I want something cheesy, bready and flavorful. If you are gluten free you typically get none of that. You get carrots and like a sad old cheese plate. I want something hot! We are entitled to something savory and exciting! Something we can make and no one will even know it is gluten free and that makes us feel normal. And interesting.
This took some work. Have you noticed you don't see gluten free crescent rolls in the super market? There is a reason for that. There aren't any. Waaaah Waaaah. I searched for just the right gluten free recipe and made several and my waist kinda complained. And my tongue. I needed something that would act as a great base for robust flavors. After some tweaking this thing was born. I had read that cottage cheese could act as a good binder for pastry that did not contain gluten. Don't be scared. It has purpose. It is charming.
Now ham and cheese is a classic combination. It screams comfort and tradition. Pigs love to be put with dairy. I wanted a tender roll so that I could slather it with cheeses, chopped ham, flavorful peppers and a little bit of heat. I wanted an appetizer that smelled heavenly coming out of the oven. Also, one that I could make ahead if I so choose.
And then I exploded my brain. In an effort to create a delectable light pastry I had also created the perfect accompaniment to soup… and salad. What started out as an appetizer quickly revealed to me in all it's cheesy glory that it was multi-purpose and tasted just as good the next day! I hope you enjoy these. Whether you serve them to others as an appetizer or gobble them with a bowl of my Creamy Chicken Poblano Soup. Or as a nice little accent to my Roasted Vegetable Salad… you can't go wrong!
Let's go make them!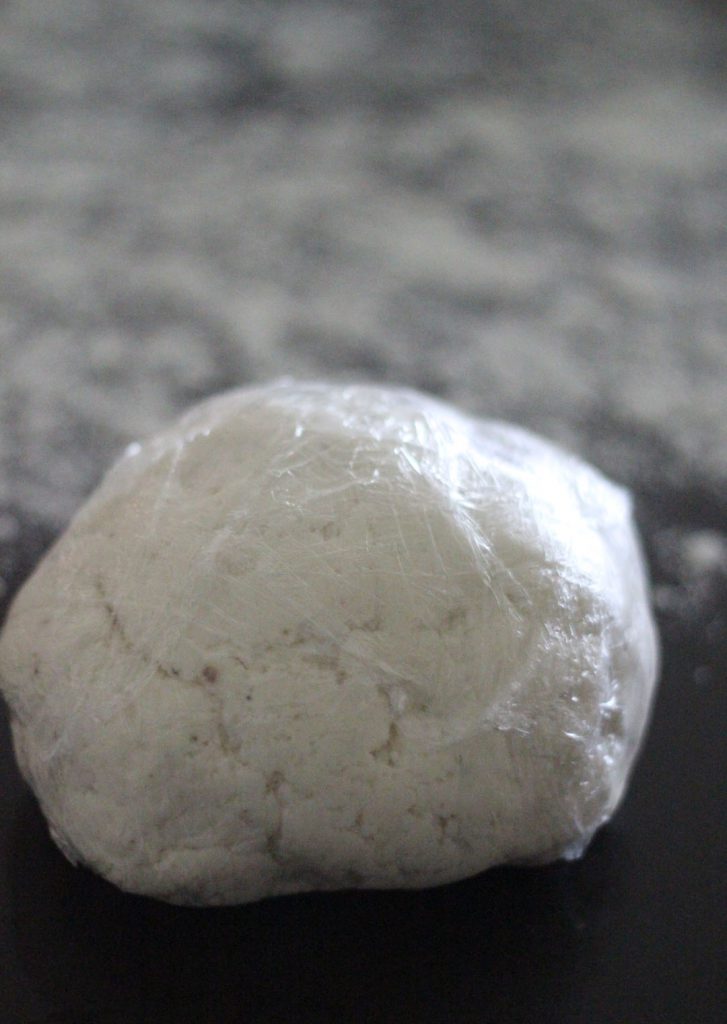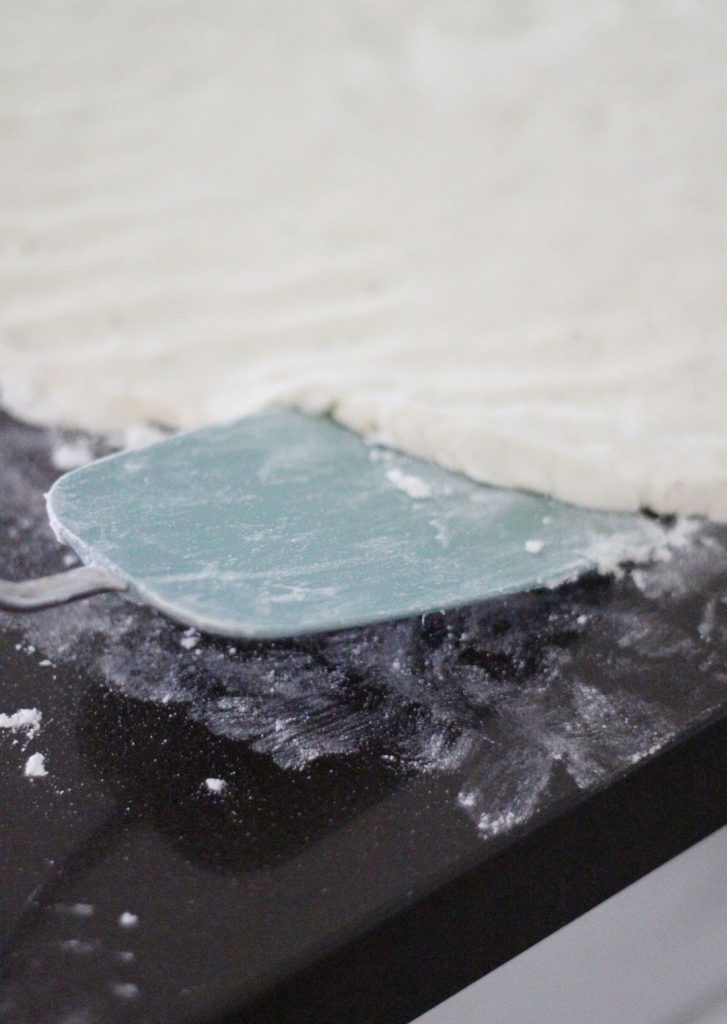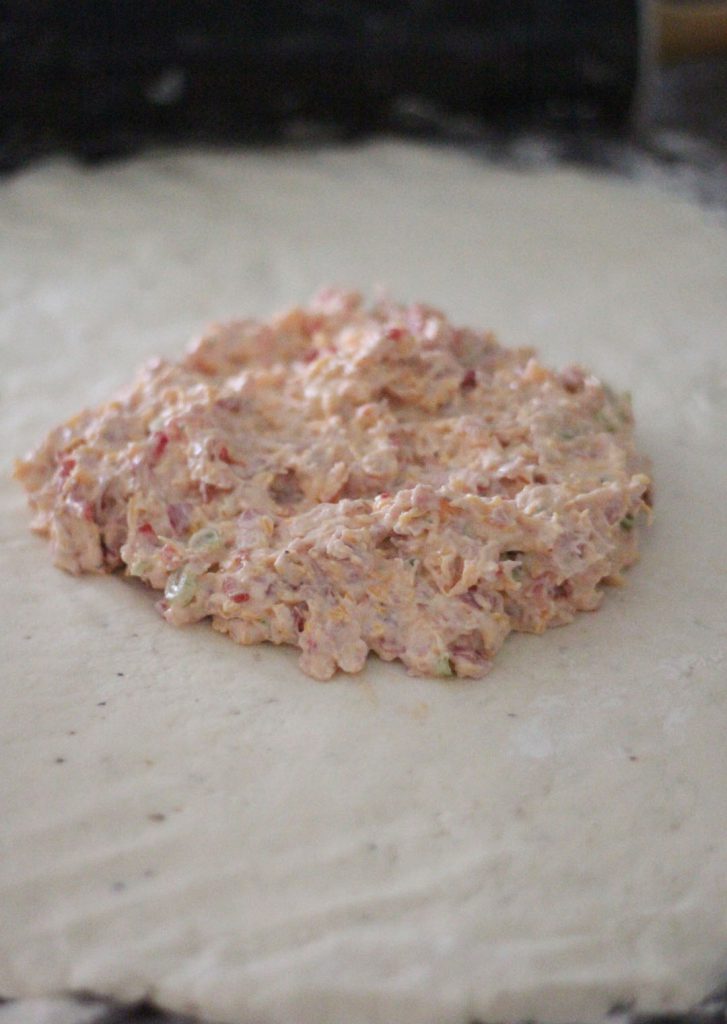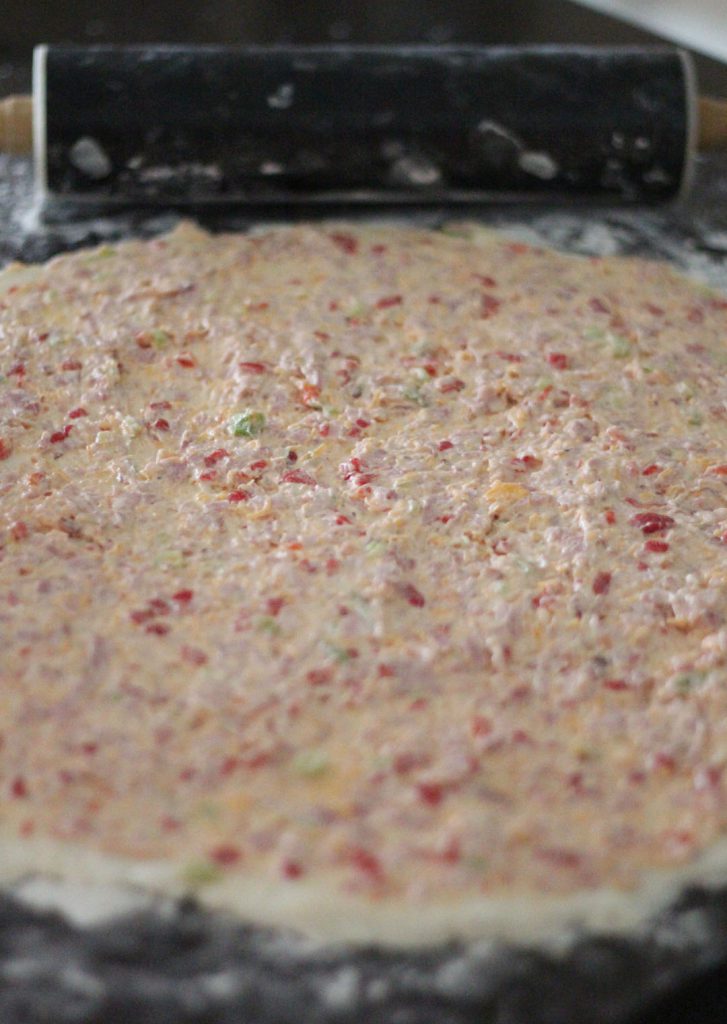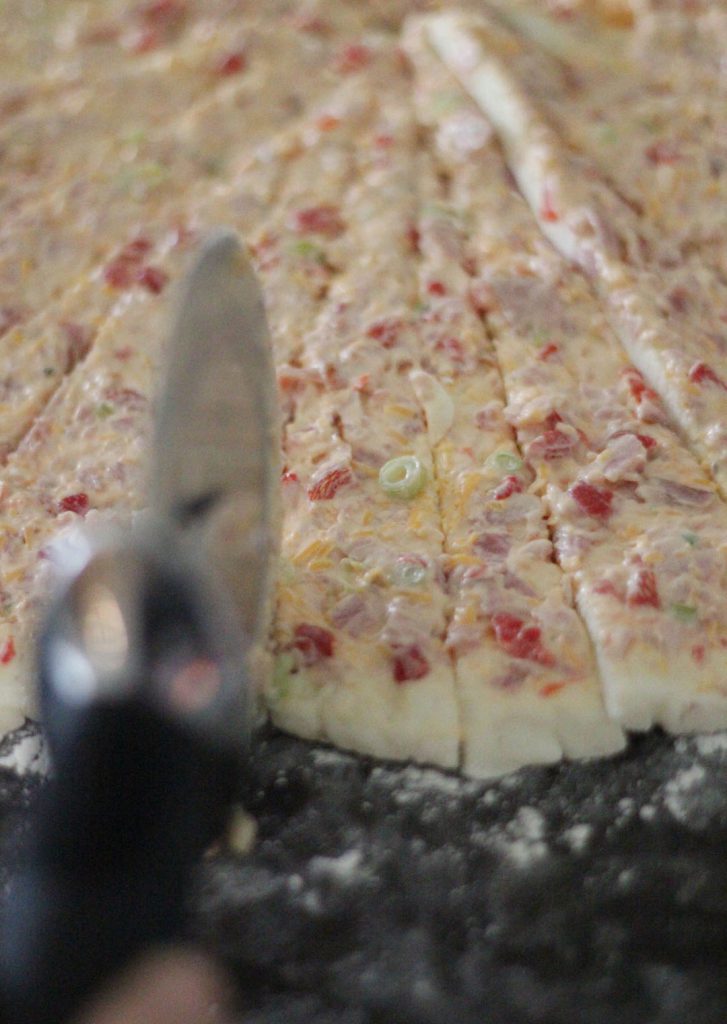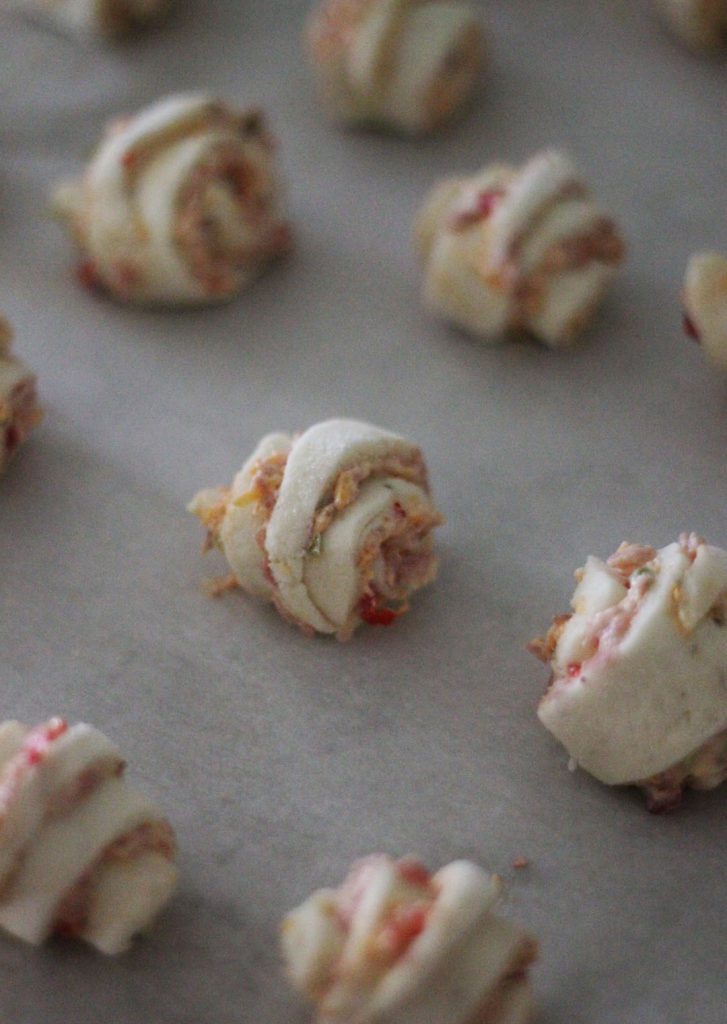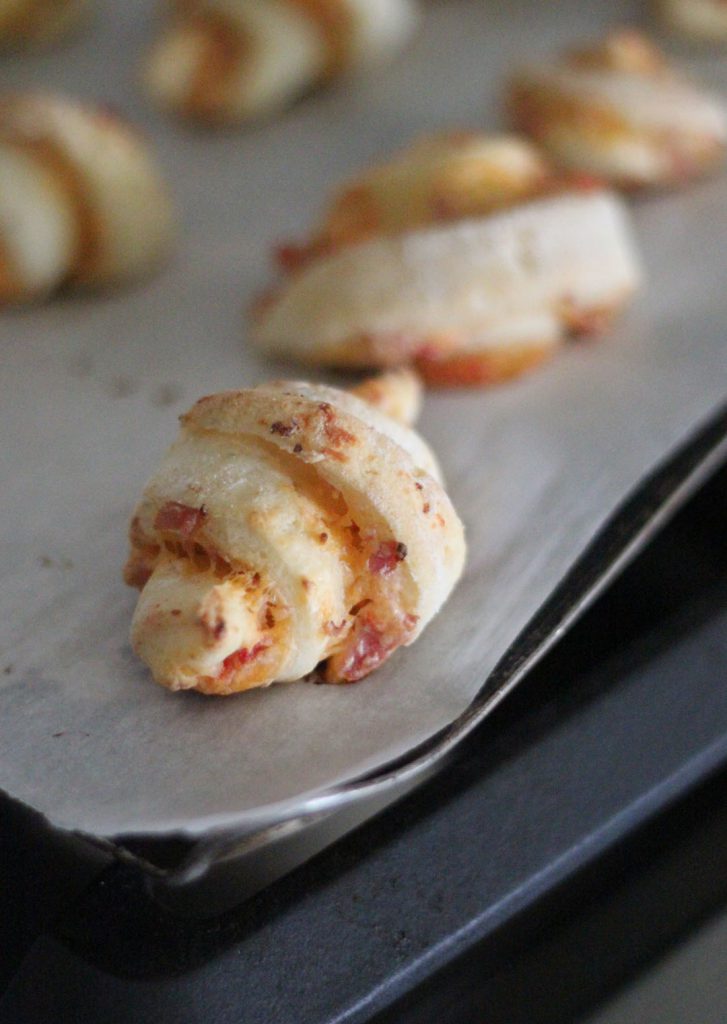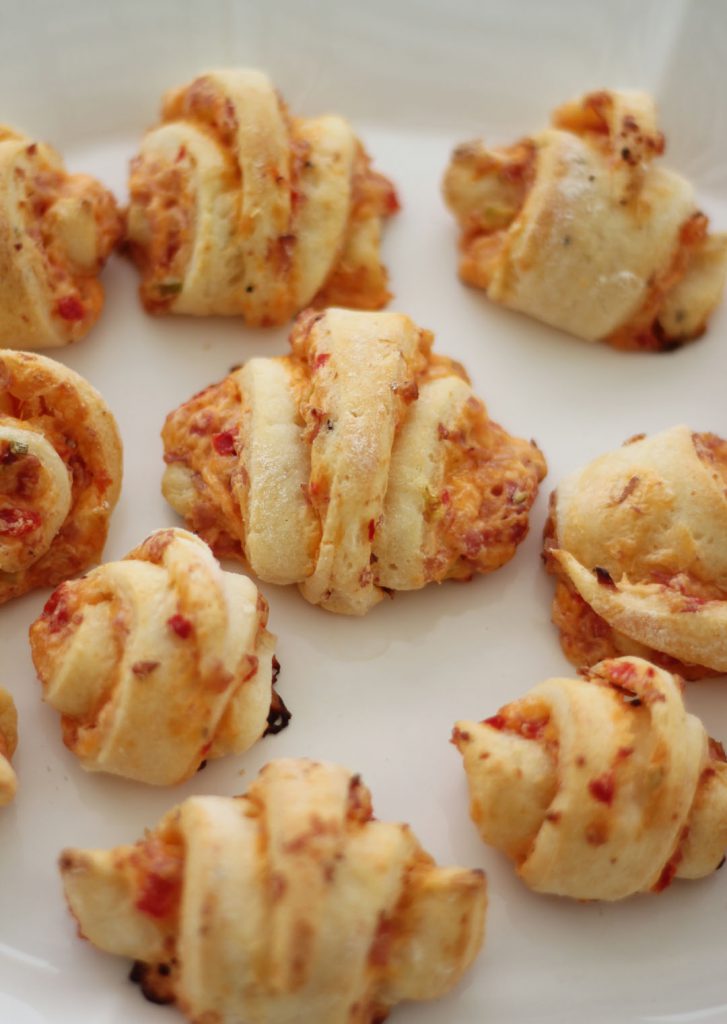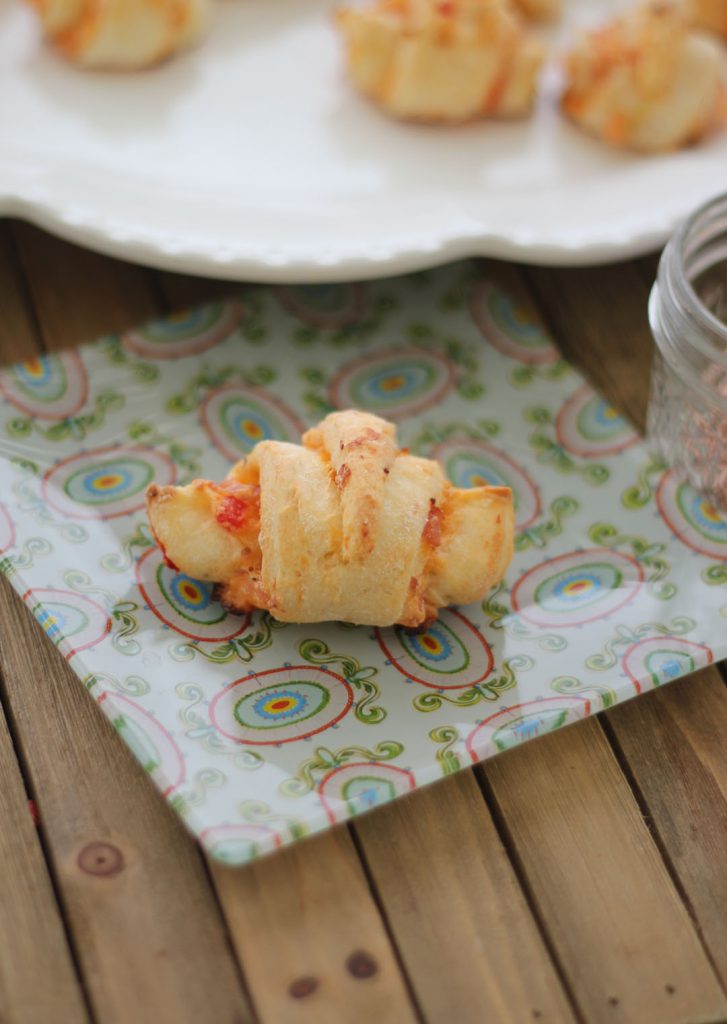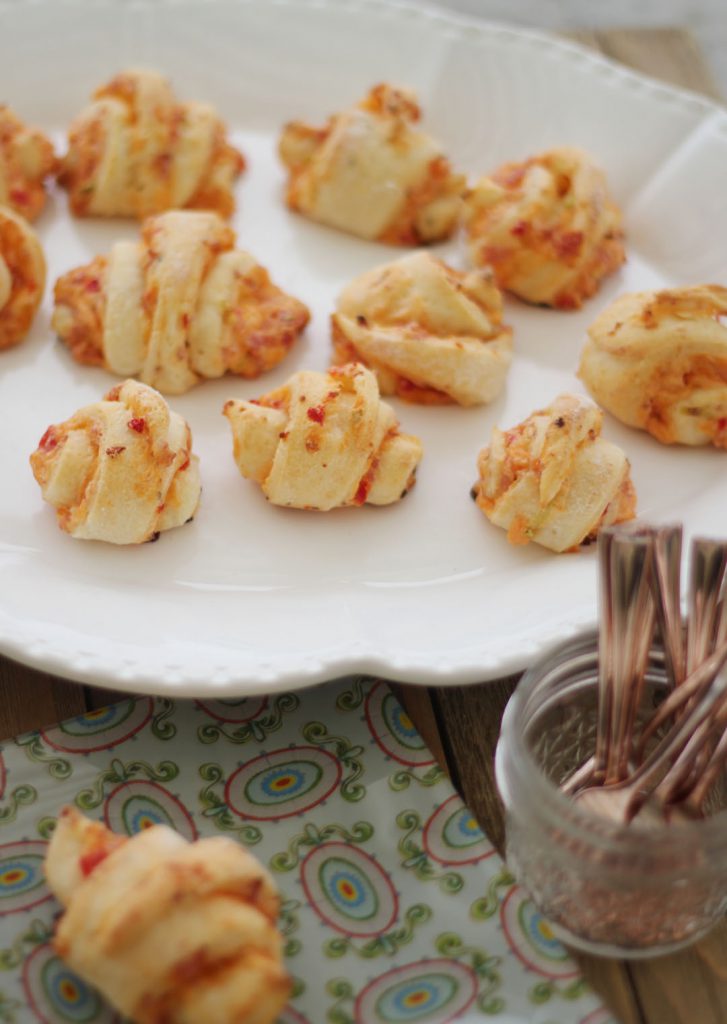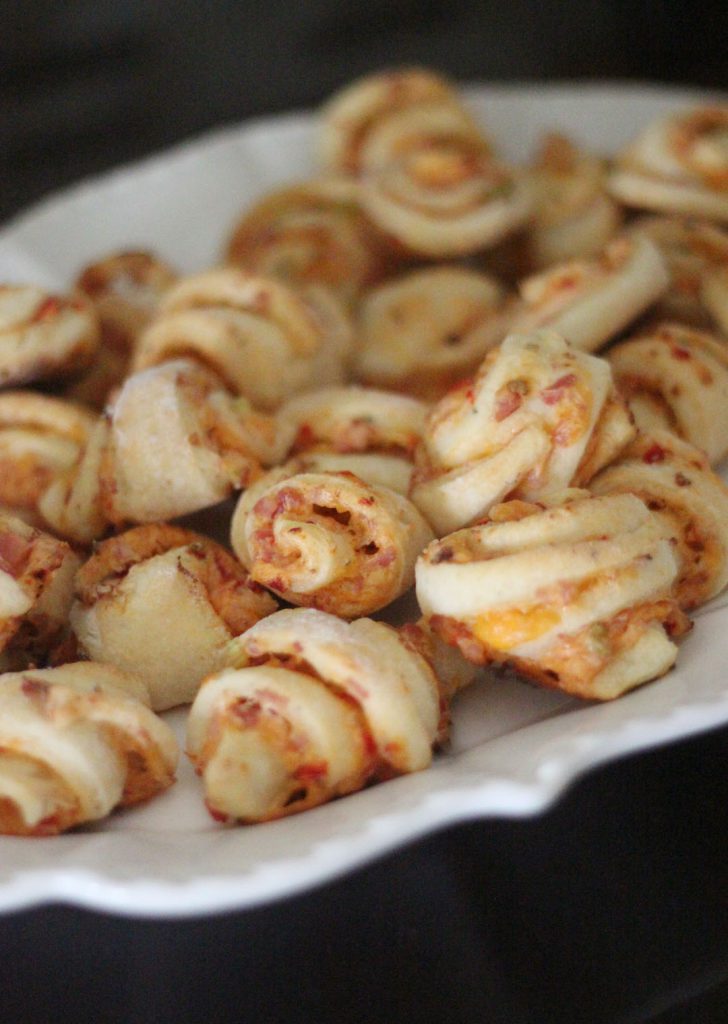 If you like my scalloped platter, it is a find from Home Goods but here are some fun similar ones!
I love these pans. Such an even bake!
My workhorse for dough. Buuuuut I realllly need this new color.
I love to serve appetizers on this wood pallet. It looks so farmhouse and chic. And cute. And cuddly.
It's for a pizzzzza pie. Or dough of other types. Or hair.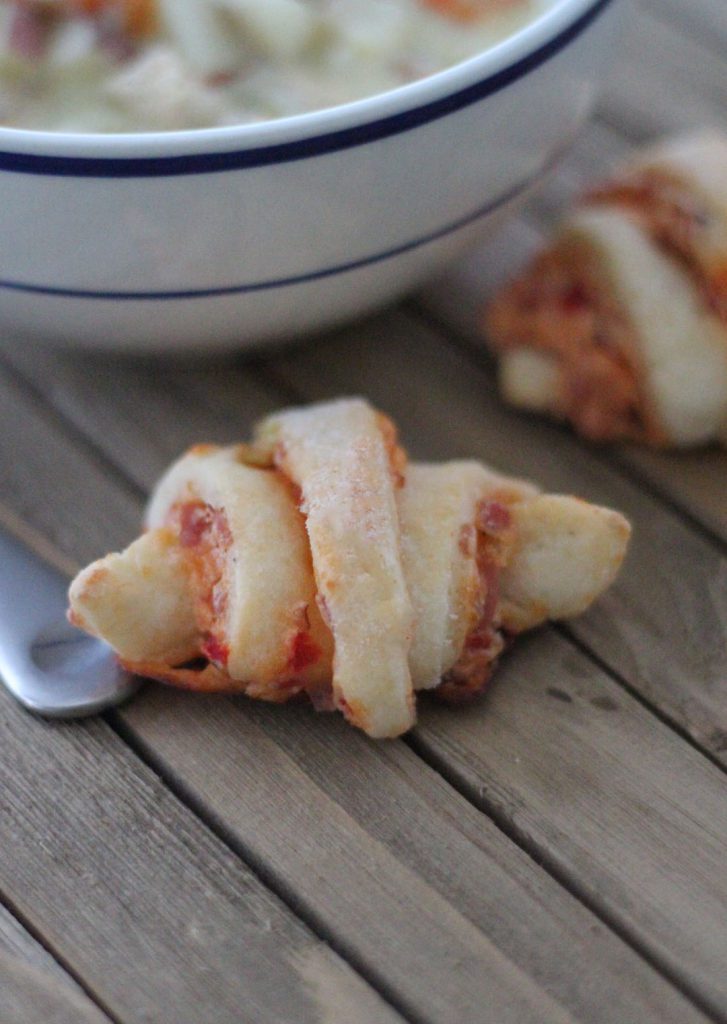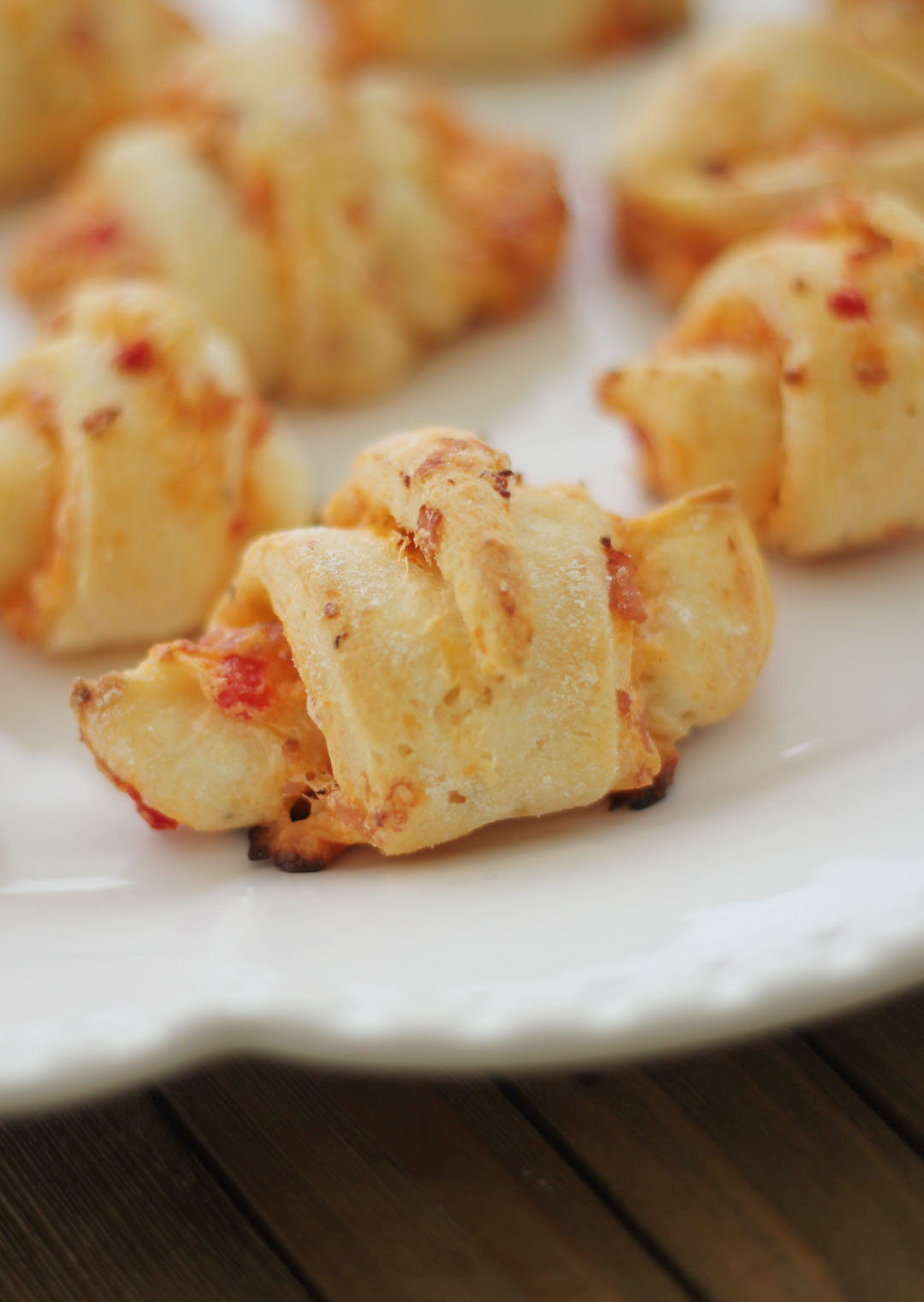 Print Recipe
Gluten Free Ham and Cheese Crescents
Delicious tender cheese and ham crescents. The perfect pastry for an appetizer or to accompany soup or salad.
Ingredients
For the Dough:

½ cup butter softened

1 ½ cup small curd full fat cottage cheese

2 cups + ¼ cup gf flour. I used Cup for Cup

2 tsp xanthan gum

½ tsp salt

½ tsp garlic powder

¼ tsp ground pepper

1 ½ tsp baking powder

1 tsp baking soda

4 tsp sugar

Filling:

6 oz cream cheese- softened

4 oz jarred pimentos- drained and finely chopped

1 ½ cup finely shredded sharp cheddar cheese

1 cup finely chopped ham

2 TBS thinly sliced green onion

1 tsp Dijon mustard – I used Grey Poupon

1 tsp salt

1/8 tsp ground pepper

¼ tsp red pepper flakes
Instructions
1
Line two baking sheets with parchment paper.
2
In the bowl of an electric mixer with the paddle attachment, mix together the softened butter and cream cheese until smooth. About a minute. Next add in 2 cups of flour, the xanthan gum, salt, garlic powder, ground pepper baking powder, baking soda and sugar. Mix on medium until it forms a sticky dough. This won't become a dough ball. More like cookie dough looking.
3
Place a large piece of plastic wrap on the counter and scrape the dough onto it.
4
When dough has chilled for 3 hours, preheat oven to 350 degrees.
5
Flour a counter top with the remaining ¼ cup flour, getting flour on your hands and rolling pin too. Place the chilled dough on the counter and roll out to a circle 16 inches in diameter. It may stick to the counter if there isn't enough flour. You don't want it stuck because it will make it tear when you roll the crescents. Simply use a large spatula to get under the dough if it does stick and then add a little more flour.
6
Spread the ham and cheese filling on your circle of dough making sure to cover every bit of dough.
7
Take a pizza cutter(or knife if you don't have one) and slice into 32 even triangles.
8
Once cut, begin rolling the dough to make the crescents. Starting with the wide end, roll the dough to the point so it makes a crescent and the pointed end is on top. Do this gently for each one so as to not squish the filling out.
9
Place on baking sheets and bake for 25 minutes.
Notes
We actually think these have the most developed flavor about an hour after they have come out. The dough has a bit more moisture then.