Have you ever had shakshuka? Yes, I'm speaking English. Well, I guess I'm not really because that is an Israeli dish and word. It is pretty much baked eggs with spices and a red pepper tomato sauce. Sometimes it will have chickpeas in it. I love it. It is a great gluten free meal. It is traditionally served for breakfast, but since America loves to do the Breakfast for Dinner thing, it works awesome for that too. The other night I was planning on making it. And then I realized I forgot to buy chickpeas. And the red peppers. Forgetting key ingredients is not uncommon to a frazzled mother/food blogger/ wife/junior space cadet, so I had to put on my thinking cap and come up with some other meal.
I looked at the chicken that could be put in the instant pot but I was not feeling yard bird. I thought about the salad I could whip up but I had salad for lunch. Too much greenery makes me hostile. I kept looking at the eggs I had gotten out. And the cheese because I add cheese to everything. Usually even if it is not called for. It is tasty. Sorry. Not sorry. My eyes landed on a jar of marinara sauce in the pantry and some Italian seasoning and I thought yes. Yes! Let's make an Italian shakshuka. Which is not shakshuka at all but is still eggs in the oven with other ingredients. I pulled out some quinoa to make it more filling and oh my goodness, a delicious dinner was born. It is registered at Italian Shakshuka R' Us.
Quinoa is a favorite staple in our house. I enjoy the taste and texture more than brown rice. It has so many health benefits, is gluten free (always check for contamination though in processing) and the kids will eat it. I mean I have a favorite cookie recipe out of it. And they eat those cookies and never know they aren't eating junk. Note to self- go make cookies. Basically I'm using quinoa to make this dish a little bit heartier, like the chickpeas in the original Israeli dish.
Now you may be thinking that this sounds insane. Marinara sauce, Italian seasonings, quinoa, shredded mozzarella, and eggs. But I kid you not, it is a feast for the eyes, nose and mouth. The creaminess of the softly baked eggs, fresh marinara sauce and melted cheese comes together perfectly. I love baked eggs.  The yoke gets very soft and silky and the white doesn't get that weird rubbery texture. It is all smooth operator with these eggs. I like to bake my eggs until they are set. You will notice the baking time will dependent on if you like yours runny or not. You don't want them totally hard but a little like a hollandaise consistency.
Shakshuka is served with bread or pita or some carb thing. These Italian Baked Eggs were delicious by themselves. But you could toast or broil a gluten free baguette, butter it and then dip it in the creamy egg and marinara. Even better. So whether this is a special weekend breakfast, fast lunch or take on Breakfast for Dinner I just know you will enjoy this. Let's go make it!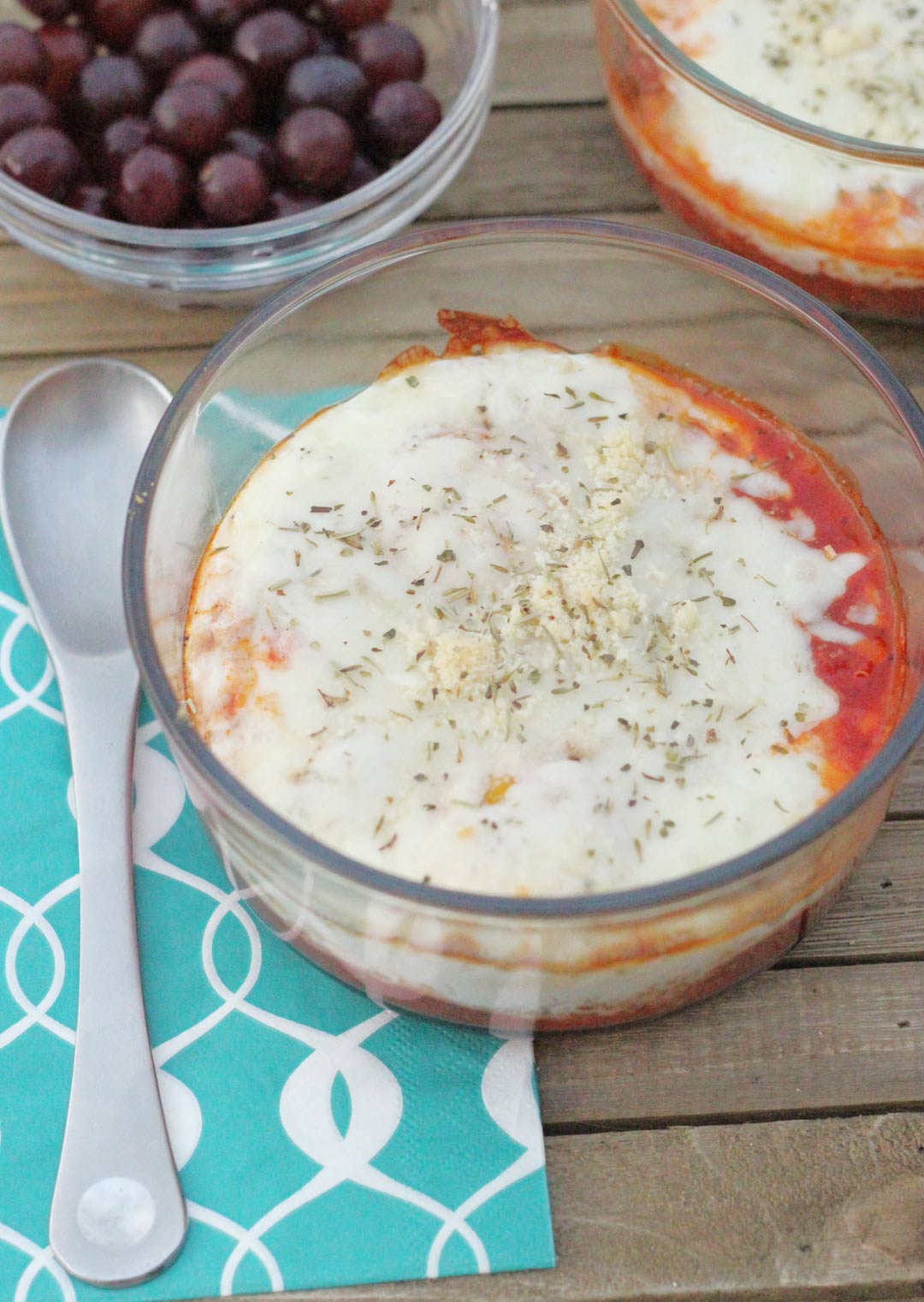 Print Recipe
Italian Baked Eggs by Gutsy Gluten Free Gal
Ingredients
½ cup dry quinoa

½ tsp salt

1 tsp Italian spices

1 cup water

2 cups Marinara or Pasta Sauce (make sure it is gluten free)

1 ½ cups shredded mozzarella cheese

4 eggs

Salt and pepper

2 TB grated Parmesan cheese

2 tsp Italian spices
Instructions
1
Preheat Oven to 425 degrees.
2
In a medium saucepan, add the quinoa, water, ½ tsp salt and 1 tsp Italian spices. Follow the cooking directions for your particular quinoa if they vary from mine, but it should be brought to a boil over medium/high heat. Once boiling, cover and simmer on low for 15 minutes. Quinoa is cooked when it is soft and you can see the little tail. (It is not really a tail, I assure you) Set aside once cooked.
3
You will need two 2 cup sized glass bowls or ramekins.
4
In each ramekin layer the ingredients in this order:
7
¼ cup shredded mozzarella cheese
10
A dash of salt and pepper
12
1 TB grated Parmesan cheese
14
Bake in the preheated oven for 15 minutes. If you like more well done eggs, add another 5 minutes of cooking time.
15
When done pull out of the oven, let cool slightly and serve with a gluten free baguette for dipping or just dig in.
Recipe Tools used and Products We Love from Gutsy!

If you click on an above link and purchase through Amazon an item recommended on our site, the GutsyGlutenFreeGal receives a teeny tiny amount from that sale. Thank you for helping to keep this site going and keeping gluten free delicious. We heart you.